Oh the patience and perseverance of this lovely Venus.  Amparo placed in our most recent VT13 contest and I had the pleasure of speaking with her recently about her transformation.  If you have ever gone weeks without seeing the scale move, I encourage you to listen in.  With quiet calm she remained determined and stayed the course each week without seeing the scale go down for ten weeks!!  Clearly changes were happening elsewhere.  Here are her before and after pictures: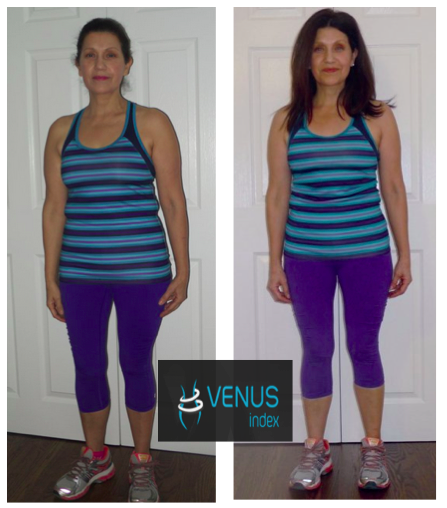 "I'm 57 years old and have been active most of my adult life.  I have run marathons and half-marathons; my passion is hiking which I've done but not enough to obtain the definition I always wanted. I've tried gyms, but it's not my cup of tea.  I've tried personal trainers, but it gets very expensive, and really also it boils down to the fact that I like to work out alone. I found Venus Index thru Facebook.  It caught my attention with the explanation of the symmetry of the body.   Even though I was skeptical of the pictures and the results,  I wanted to try it, because it made sense.  I've tried it several times, never really completing the full 12 weeks of training, but this last time I decided to enter the contest to be accountable and the curiosity of finding out how much I could change my body. The weight came off very slow, it actually took 11 weeks for the scale to move, but when it did, I was ecstatic! Elated! So my journey will continue; it doesn't end with the contest.  It was the platform I needed to give me confidence. Thank you Venus!
Here's another before and after: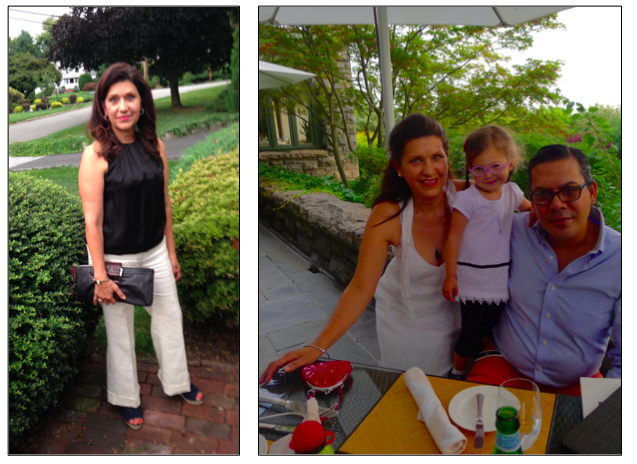 A big thank you to Coach Liss for joining us also.  We had a blast talking and Amparo gave some wonderful advice!
-Coach Jenny
Listen here:
Podcast: Play in new window | Download