The VT14 results are in, congratulations to all finishers!
One thing I love about the focus for women in the Venus program is "The focus is proportions and shape (rather than weight loss at all costs or building muscle like a guy)" – John Barban.
Congratulations to everyone who entered and finished!  This took hard work on the part of everyone and it shows.
Here are the winners:
First Place – Jonda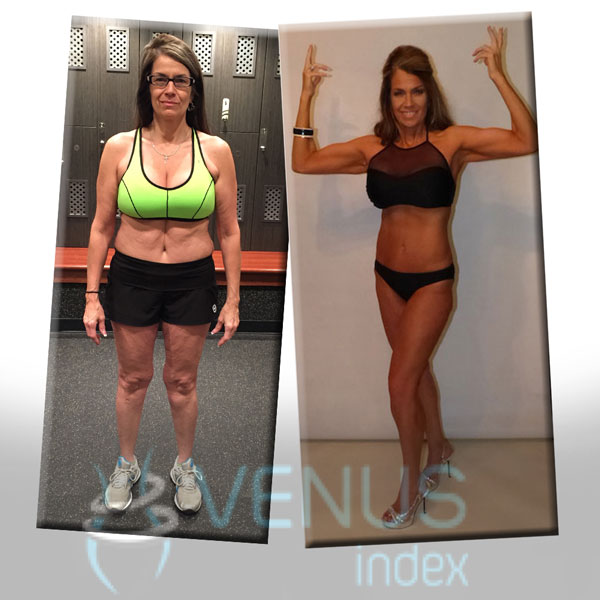 "Women face challenges that men don't. We deserve to know what REALLY works and when we are wasting our time. This is not a difficult program. It is however a mindset. You have to be at that point in your life when you really want it." -Jonda
Second Place – Denise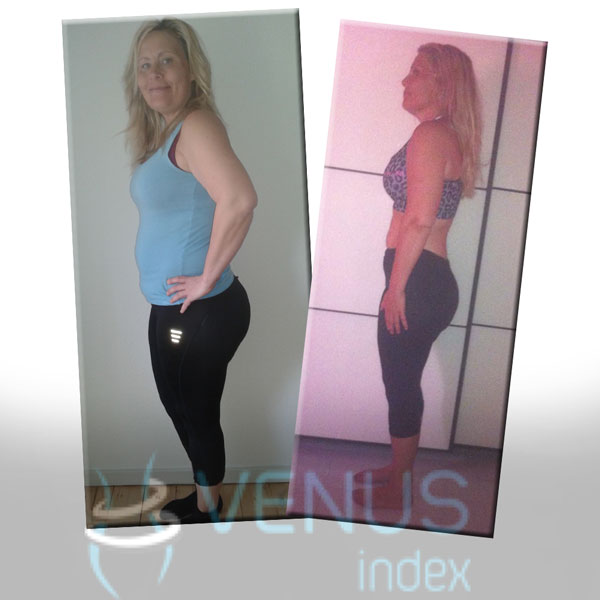 "My Venus Thanks for giving me my life back, i had given up losing weight , when one day I searched for a weight loss program, and then i saw Venus and heard everything that John said in this promotion waooooouw i was blown away and i still am, what a journey and i know i still have a lot to lose , but i am on my way, and im so happy for all my new Venus sisters without them, it would never had happened. I've found my place where I can be healthy and get fit :)" -Denise
Third Place – Vanessa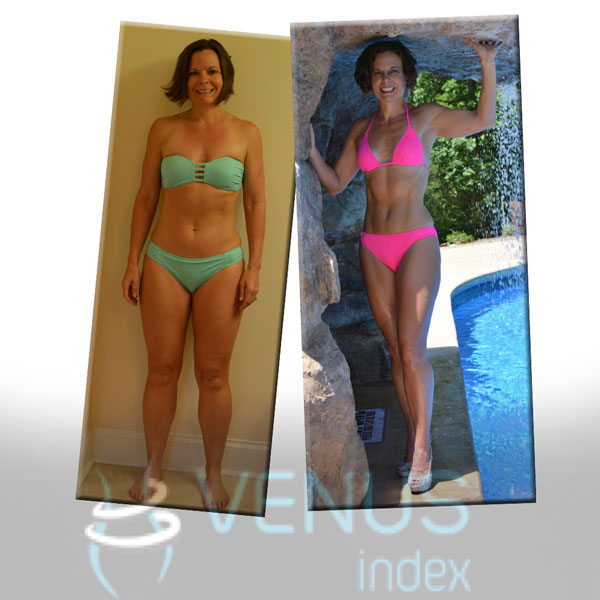 "I was able to finally lose the weight following the Venus Factor System in 12 weeks when I couldn't do it with every other diet and exercise program on the market in 24 months. I call that a true success! I lost 8.2 lbs during this 12 week contest period but even greater, I lost 13 inches off my body. I had moved up to a size 6 but I am finally in my 2s again!!"  –Vanessa

Fourth Place – Nisel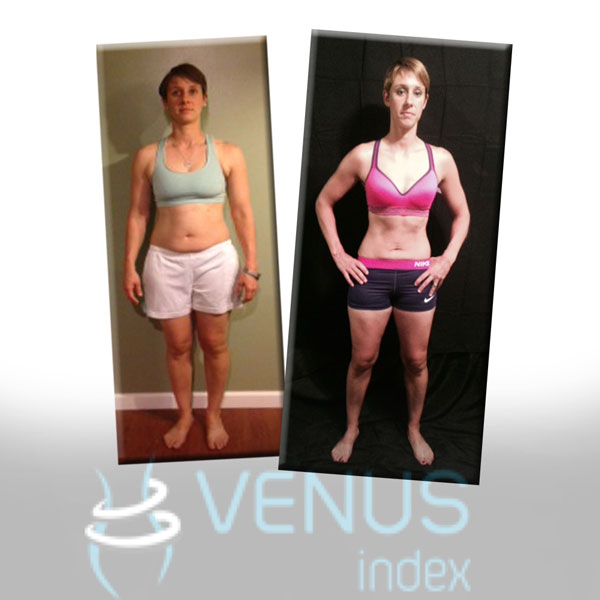 "Venus has given me a plan, purpose and goals to strive toward as I continue my journey toward health and fitness. The contests helped me to have a short term goal and accountability. With 2 kids and a full time job, I feel that the Venus program is one that I can keep as a lifestyle not just a diet and exercise program." -Nisel
Fifth Place – Helen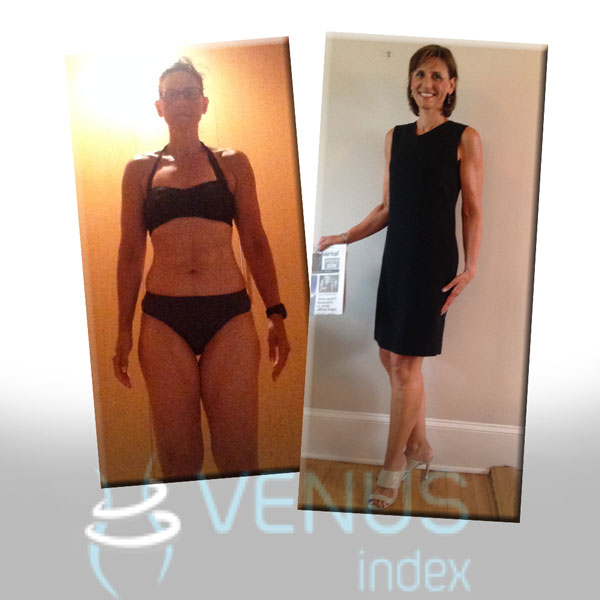 "To me being a Venus means the process is a journey of learning and Venus fits in my lifestyle. Just as it was said in the beginning, the program is simple, but not always easy, but neither is life, and I feel such a connection to so many ladies on the forum, that my greatest hope is that one day I can meet them. I will continue on this journey, and I am not where I want to be, but I much better than where I started. Thank you everyone at Venus." -Helen
Sixth Place – Aja
"I finally finished the Venus Index! My favorite development from working on a stronger, leaner body is my ability to do things that were difficult or straining to do before — such as dancing, reaching & lifting, rollerblading, climbing, jumping, and every day normal things. The best part? I notice it after a task is complete. I actively think every time, " Wow, I am … a lot stronger than I thought!" I feel like I am a more capable person." -Aja
Seventh Place – Julie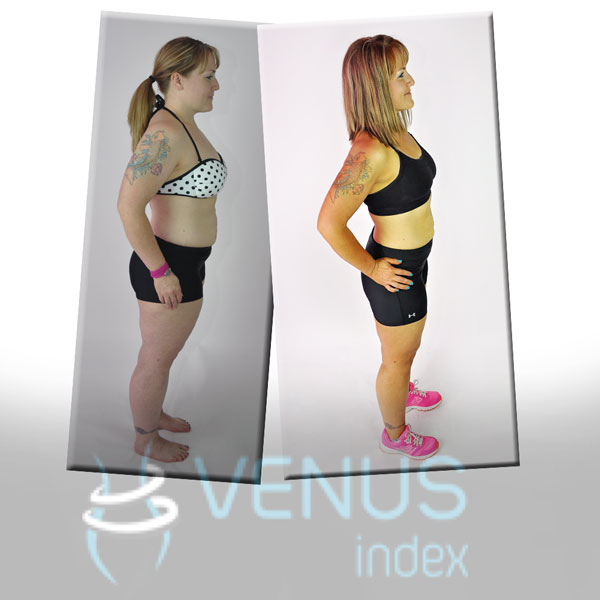 "Venus has given me the tools to succeed and has also given me a whole community of Venus ladies to swap stories with, get advice on nutrition or even advice on a modified move. I am so blessed to have found exactly what I needed for me, my body and my journey. This will always be the life style I choose to live. I hope my children grow and learn from all of this and never have to struggle with obesity. Thank you Venus, you saved my life." -Julie
Eighth Place – Laura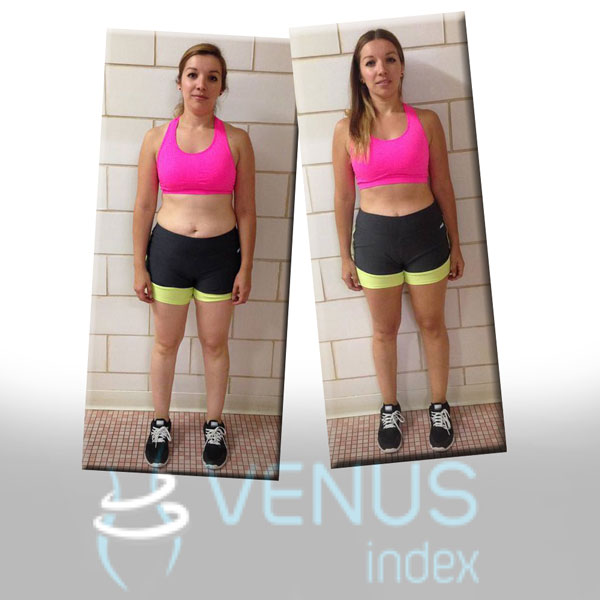 "I'm a wife and a full time home mother of two little ones. I started to join the Venus work out class not to long ago because I was trying to find the work out class that I like in all the aspects. In a short time started to love it!" -Laura
Ninth Place – Therese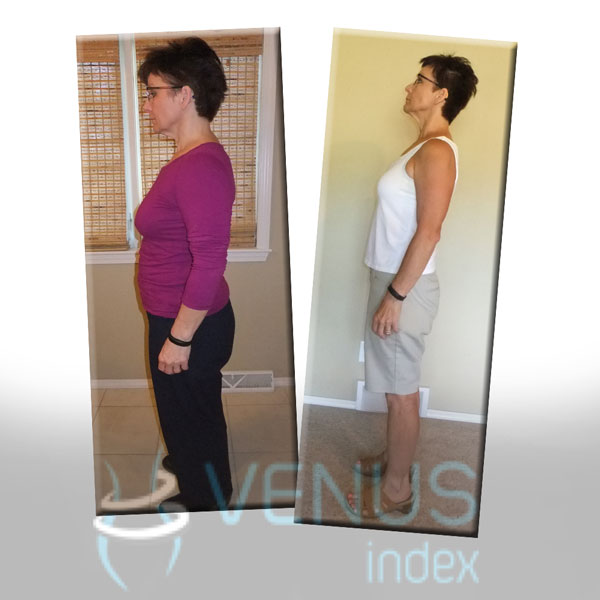 "Today, I challenged my husband to who can get abs first–me or him. It is going to be me!!! Since I have been doing the Venus Factor my husband has lost 30 pounds and two of my four children who are home for the summer have both lost weight. The journey I am on has no finish line. I will continue the weight loss with maintenance process until I reach my Venus Factor figure and then I will continue to strengthen my body and maintain the weight loss." -Therese
Tenth Place – Dawn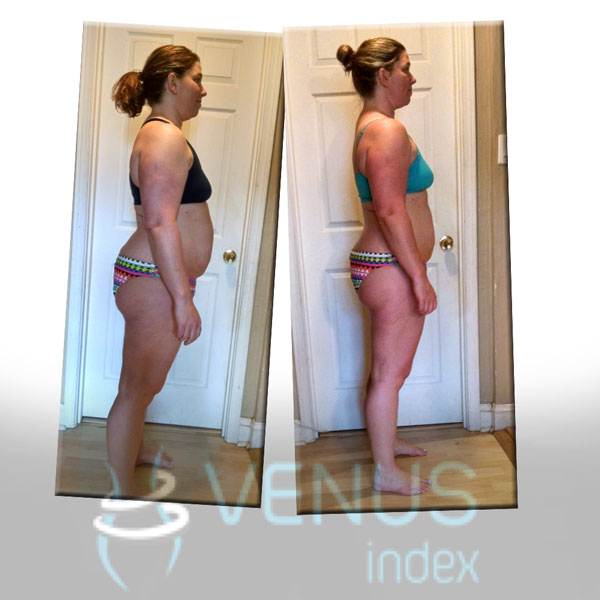 "I still have a long way to go and look at this as part 1 and will continue on with the Venus plan. I have more energy and feel fitter and stronger. I have lost inches more than pounds and know that it didn't happen overnight and will not improve overnight as well. I am thankful that I found this plan and grateful that FINALLY something is working for me to see some changes in my body and not feel deprived or overtired or too sore to workout in the process." -Dawn
Congratulations to all!
As everyone who entered or is in the process of transforming to a healthy shape knows;  It's hard!  Every single one of these ladies deserves a huge round of applause.
The Transformation Contest place has prizes for placements:
First place: $500
Second place: $350
Third place: $250
Fourth place through tenth place: $200
VT15 will start be Aug 31st – Nov 23rd
There is NO DEADLINE within those dates to enter.  You can enter your before and after pictures ANY TIME during those windows.  Obviously the earlier you enter your before pictures and the later you enter your after pictures will give you the biggest opportunity for change to happen.  It's hard enough for any of us to produce a change in just 12 weeks.
We want this experience to be as stress free and as fun as possible for you.  That's why there is no fee to join.  All Venus customers who have never placed in a previous contest can enter.
If you have placed in a previous contest and want to enter again, you can get featured in the "Cover Girl Calendar Girl" category.  No prizes are awarded except you get to show off how superbly you have maintained a beautiful shape with the Venus program.
Until next time,
-Coach Roberta