Karen was our 2nd Place Winner in the VT13 Contest earlier this year.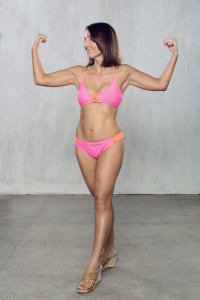 Her hard work and discipline speak for themselves, but Karen is like that – a determined career woman, wife and mom who doesn't make excuses while she gets RESULTS.
Karen isn't afraid to assess her actions and progress with objective appraising eyes and when something isn't working, she adjusts her course, moves forward and leaves her judgments in the rear view mirror. This is the secret to her success!
Take a look at Karen's beautiful results and listen to our podcast where you can learn all of her secrets and hear how she is just as beautiful on the inside as she is on the outside.
Karen, we are so proud of you and so proud to call you a Venus role model and a wonderful friend.
-Coach Lita
Listen to our interview with Karen here:
Podcast: Play in new window | Download