Last week we talked about the inherent errors trying to count the calories you burn, and today we're going to discuss the errors when trying to count the calories you consume.
These common errors are the reason some people thing 'calorie counting' doesn't work, and from a certain point of view it doesn't simply because you can never know for sure how many calories you have eaten or burned…you can only guess.
That is why one of our most important weight loss principles is called CALORIE GUESSING.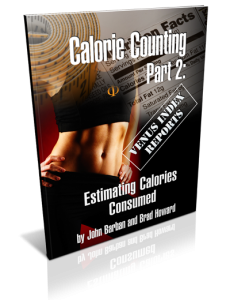 We know you can only estimate the calories you eat or burn, so trying to count them too precisely will just lead to underestimations of how much you've eaten and over-estimations of how much you've burned.
In todays podcast we'll discuss the biggest calorie counting errors on the consumption side and how to compensate for these errors and get your weight loss program moving forward.
If you want to read the transcript you can download it here:
Counting Calories Part 2: Estimating Calories Consumed
John
Podcast: Play in new window | Download