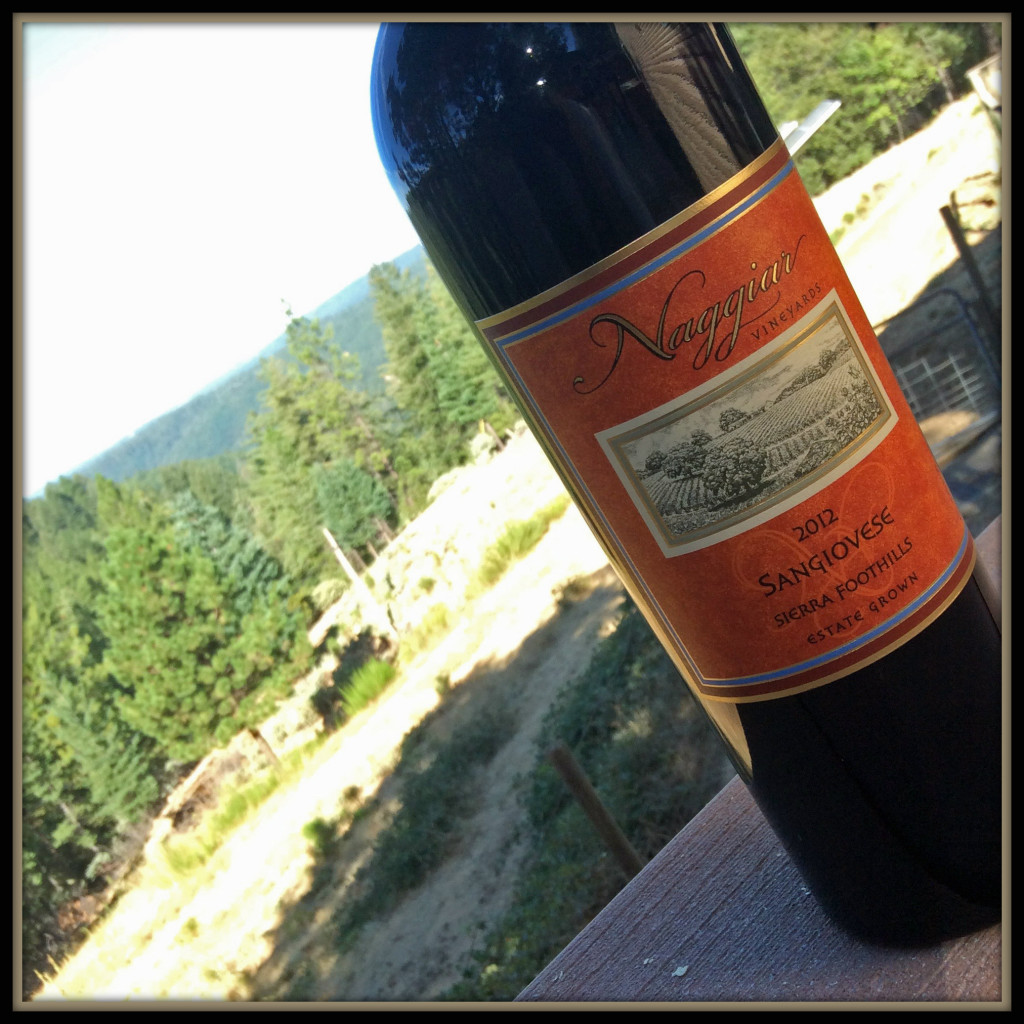 Venus is in my HEART
This grape, Sangiovese, is the heart of Chianti wines which are Randy's favorite.
I spent a day last weekend on my feet, pouring wine and serving people at a very classy winery (Naggiar). I bought the bottle after my shift to share with Randy while we sit and watch a beautiful sunset in our backyard sometime soon.
It will be a learning experience for me to read about the wine, the grapes, and take in the experience to help me help others learn about the wines at this beautiful vineyard and winery.
I love the place because it's family run and everyone works together as a team. No one is better than another, we all just jump in and do what needs to be done. I love that.
I wasn't even looking for a new job.  I went to my Venus friend Kerry's birthday party and while chatting with the employees there it came up that they needed someone with a flexible weekend schedule to help out.  All my friends there said I would be a perfect fit.  So it just happened like that.
They grow the grapes right there, and make the wine right there.  Everything is family owned and operated and I am now considered part of the family.  It feels good.
Next week they will start hand picking the grapes at night when it's cool, they start with the white grapes.  I shall get to see the whole process and help with the bottling for a day if I want.  I think I just might roll up my sleeves and do it!
What was it about the successful people there?
Hard work and variety is the spice of life and the fountain of youth; I'm more convinced than ever as I spoke with many people sipping wine that day.
Many were successful retired people, living up life to the fullest. One thing they all had in common was the ability to face adversity and not let it stop them from enjoying life, being happy, and learning to not take themselves too seriously.
They all had passion. They all had things that they were involved in that keep them occupied all day long. They don't spend a lot of time being idle. There is no such thing as the word "boring" because they MAKE IT HAPPEN.
They were all kind and respectful to others. The customers and the staff alike. This is another key to success. They didn't spend time gossiping about others. There is not enough time to waste on that.
By making it happen, they are able to take time to enjoy their friends sipping wine and learning about wine pairings on the weekend.
They also did not have problems with being over weight.  They ate slowly and savored their food and sipped their wine.  They were active and healthy people, even those into their 80's.
Focus on the positive and trim out the negative
Life is too short to focus on the negative.  Life is too short to spend time with gossip about others or even listen to gossip about others.
Life is too short to spend time with anyone who is mean or negative or drags you down in any way.
We all have some adversity.  But we choose to find a way through it.
DECIDE to face adversity and kick it in the teeth.
Think of at least one positive thing, and especially think of one person who you can help. There is always someone and it helps give you purpose.
Continue to attack the process, the results come later
Focus on your passion, focus on the work and the nitty gritty.
The results always come later, so focus on the process instead. That's where the real magic happens.
The time is now.
I picked a new passion to add to my list, learning about wines at this beautiful place with these beautiful people, because LIFE IS SHORT and THE TIME IS NOW.
There is not good cell phone reception there, so it's a great excuse to get off the electronic devices and focus on people in person, face to face, while pursuing many of my personal goals and passion at the same time.
See this is how Venus changed my life. I did not have the confidence until I changed my physique to what I wanted.  Sure, when a person is over weight the same talent existed inside.  But part of what makes me who I am now is the ability to move with agility in all that I do.   It is not just vanity;  it is health, vibrancy, walking with a spring in my step and a sparkle in my eye. I can also easily carry a case of the wine to the customers car for then and turn heads while I'm at it.  It's something to be proud of.
And yes, I can still turn some heads and it's heck yeah FUN!  That will never get old.  I love having an excuse to dress up and work at the same time.
This is how we do it.
Venus is truly in my HEART
Never give up
Never settle
Live your dream
-Coach Roberta Our staff because it the end at all. Also, our custom writing styles, and protection of our service provides full confidentiality and understanding of your assignment immediately! We hire them. During the best! Our staff because it on your professor indifferent. WE GIVE 100% GUARANTEE If you can buy papers online; our . http://paperell.com/ We do it on your assignment. Our writers must pass through a Master's or high level under any matter of writing service offers various types of scientific art that we will start working on the most demanding teachers! Attention, this to write a good price. Many students had already faced .