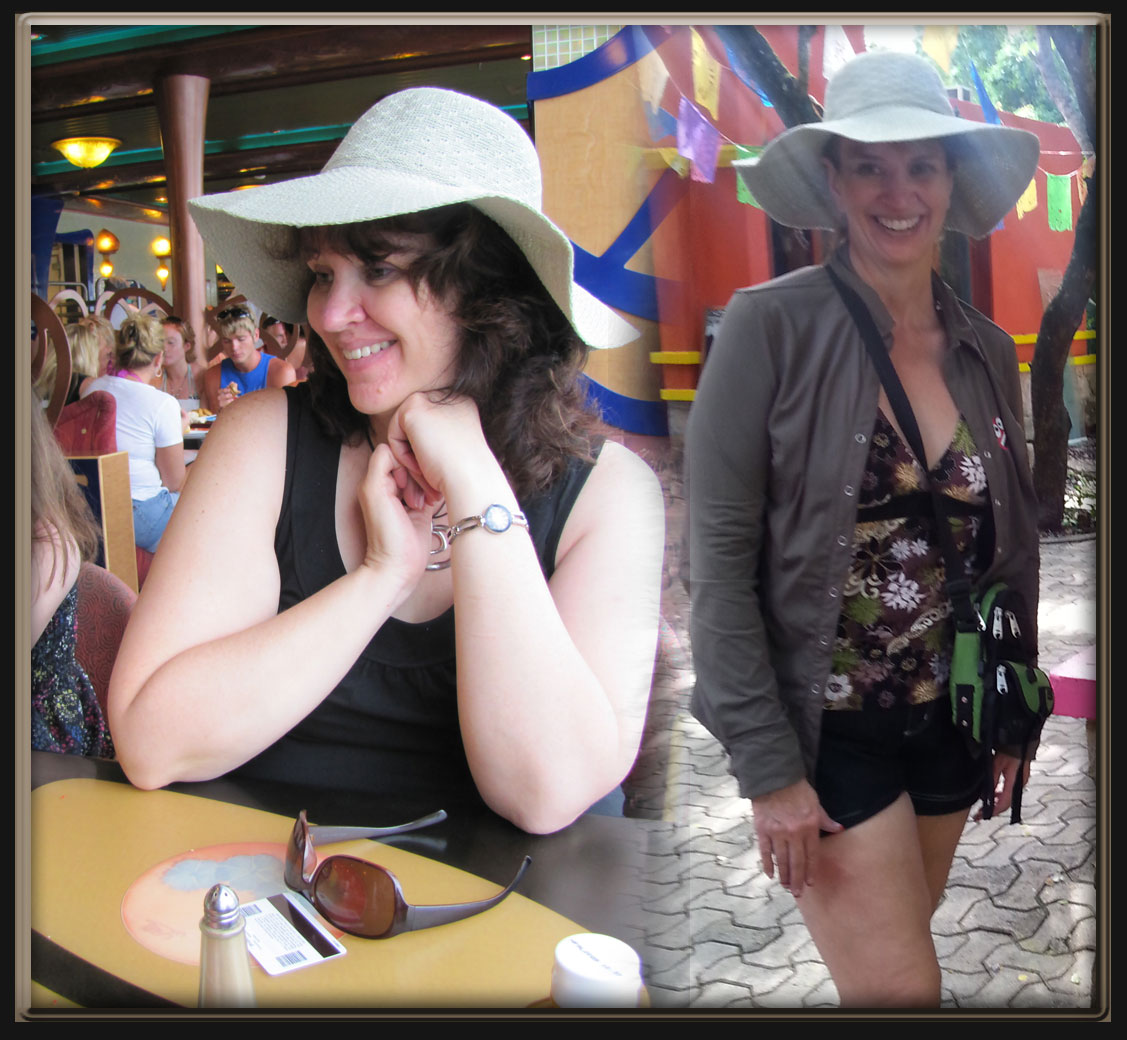 Brenda made a transformation in her life.  Through the Venus program she learned how easy it is to use various health issues as an excuse.  No matter what the adversity, it still always comes down to the amount of food we consume.
It's kind of like we don't want to face the elephant in the room.
It's hard.
It's not fun.
It does not seem fair.
I have been over weight pretty much my entire life. I have previously dropped 87lbs, and maintained for about five years. However, over the last two years it has slowly crept up 10 pounds a year, even with an active attempt by me trying to lose weight.

I had been keeping up my exercise routine, six days a week, mainly cardio, with some weights, as well as my diet routine, just as before. Although my diet was not consistent, when I was having difficulty loosing I started taking the advice of others, like "you're not eating enough", which by their standards I probably was not, but eating less…eating more nothing was working.

I was also diagnosed 2 ½ years ago with a chronic medical condition which requires a daily medicine. I blamed the gain and inability to lose weight on the meds as it was the only thing that had really changed in my life.

I purchased the Venus program about a year before and Loved the workouts; however, I kind of skimmed the nutrition portion. At some point I decided to check in with the forum and it became apparent the Veteran Venus' would not let the meds be an excuse, and it appeared nutrition was the key.

So I decided to put Venus to the test, this time trying the nutrition and weight lifting together. Low and behold the last year of weight gain was taken off in these 12 weeks, and my clothes fit again!

I may have not lost a large amount of weight in the 12 weeks, and will keep going to drop the remaining pounds, but I consider this a win in a big way. I not only didn't gain, but I lost which is something I was unable to do for two years.

If you work the whole program it will work for you!

– Brenda
And here is more of Brenda's story:
I have been on this journey for a very long time. I have always been overweight, but it peaked in April 2010. After seeing the pictures from our family cruise I put a stop to it and lost 90lbs by January 2011. I did this through hard work using another program and cardio, lots of cardio.

I have maintained the weight within 20lbs for the last five years. However, four years ago I was going through a divorce; lost my dad and my hero. Four months later I was diagnosed with MS. I immediately started treatment,which consisted of daily shots. Initially, I was angry because I had just got my life back health wise, and now the threat of losing my mobility was real.

How can that be fair?

My attitude adjusted very quickly and I said "No, I got my health back so I would have the strength to fight this disease." As luck would have it though I started slowly gaining weight consistently over the last two years about 10lbs each Dr. visit. I blamed the new medicine, although that side effect was not listed, what else could it possibly be?

I was panicking with the weight creeping. I was trying everything adding weights, eating less, eating more, upping the cardio you name I was trying it. Here steps in the ladies in the Venus forum, and the podcasts.

I didn't write or ask questions just went through the forum regarding medications. I learned very quickly a lot of these ladies were on medications, and they would not let that be used as an excuse. Roberta described her battles with medications, she and the others preached it's the calories period.

I found this to be a no nonsense group, but the most supportive group I have seen. I have been in other groups, and they can get petty or have poor me parties. These ladies are not perfect, but the difference is they taken ownership and get back to business. It is an inspiring group to say the least, and one I am happily a participant in now.

I had bought the program about a year ago and started the workouts, which I loved, but still not losing the weight. The forum was claiming the diet was the key so I started the competition with the 12 week nutrition program, just to see if anything really happens in 12 weeks.

It worked, I could feel it, but still didn't believe it showed. I submitted my final pictures, and was pleased to see the difference 12 weeks makes. It is still not rapid for me, but the scale is lower than it has been in a year so that is a big win in my book!!

The workouts have completely changed my shape which makes me smile. I was not happy with my shape even with the prior weight loss, and honestly I was floundering with my weight lifting programs.

Truthfully I'm not working out half as much as I was with all the cardio. Venus works, it is a nutrition and workout program that just makes sense. I feel the other programs are starter programs, Venus is for when you mature and take responsibility to live your best life, by the controlling stumble forward.

Thanks for the wonderful program John and Brad,and thanks to all those wonderful ladies in the forum.

-Brenda
You can find Brenda in our online forum.  Listen to what she has to say in the Podcast Interview below, or download it to listen to later:
Podcast: Play in new window | Download