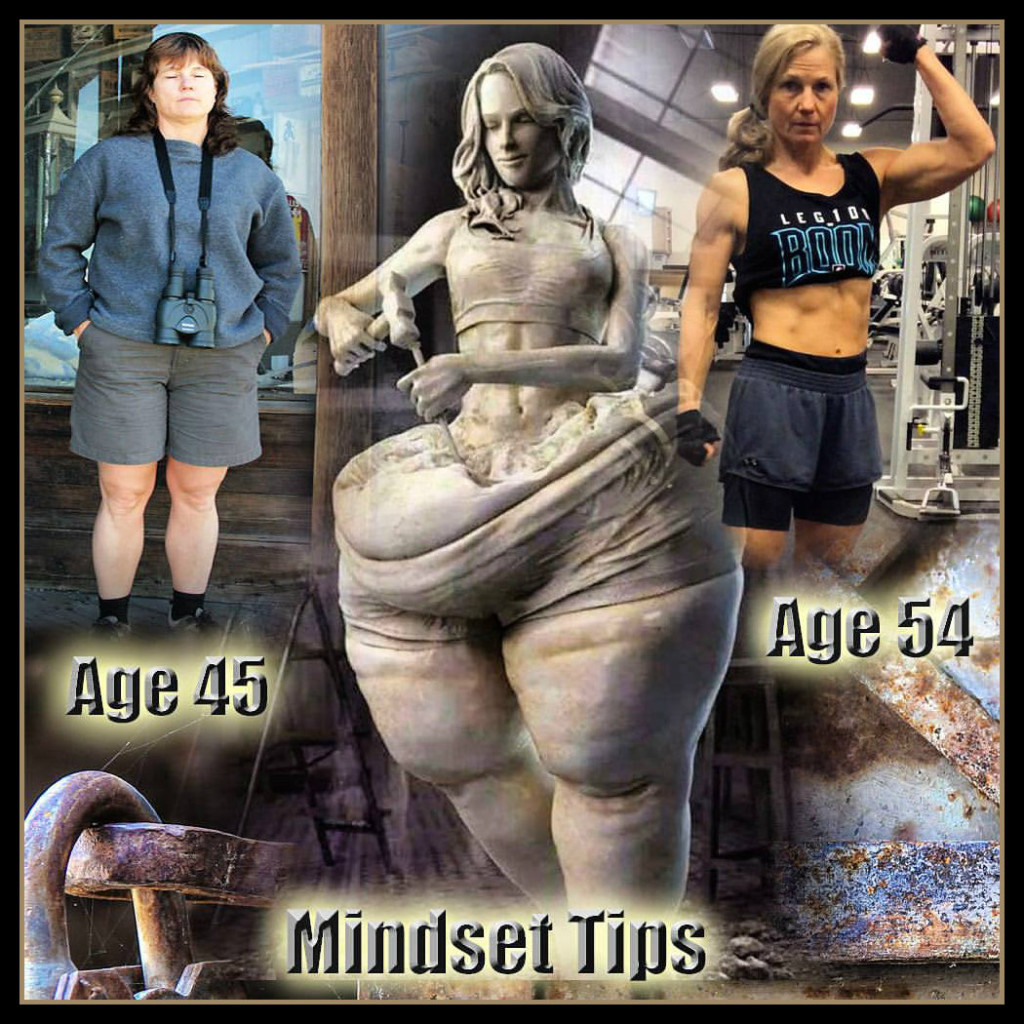 What are some mindset tips for sculpting your Venus body?
I could write a book on it, but today I'll stick to this one aspect. These were my thoughts recently my all female FaceBook support group:
For many of you, you need to keep this VISION that there is an amazing YOU inside, waiting to be chiseled by your own hard work. You have your own unique fit and beautiful shape.
Focus on nutrition to chisel away the body fat.
Focus on resistance training for chiseling and building the beautiful Venus lean body mass.
Most of us don't get to know what it is until we get there.
We can use others as an example, I know now I'm often an example. But we are never the other person. If we think we will be just like the example and we set our sites on that we'll be disappointed.
Even me. When I saw the picture of myself in the mirror that I posted recently, the ab picture at the Sheriff's department, it reminded me of my own battles with my own image.
I have a hernia right there in the middle and it bothers some people, it doesn't hurt and the doctor says leave it. I never knew I had it because it doesn't hurt and it never showed until the fat was chiseled away.
Also, I don't really have a six pack abs like others. It's my own unique definition. It is not from lack of work or lack of fat loss. It just is what it is.
So my point is; Keep that VISION of your own beauty beneath all the sculpting. Your own sculpture will be unique.
For me, I just need to be happy with what I have. I have had to work on a "happiness mentality" with my own body just like most females. And yes it's a constant mental work I will have to continue for life as the seasons ebb and flow.
We have to put the same amount of "work" in on our own perceptions and happiness, just like gym time, just like nutrition planning.
It's all part of the lifestyle package.
This is how we do it!!
BOOM!
Never give up
Never settle
Live your dream
Happy Friday!
-Coach Roberta