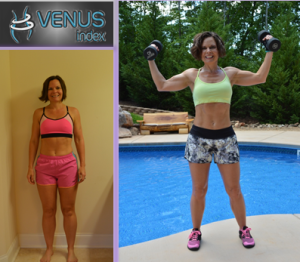 Vanessa placed in our recent VT14 Venus Transformation Contest.
She did a phenomenal job and her results display the hard work she put in.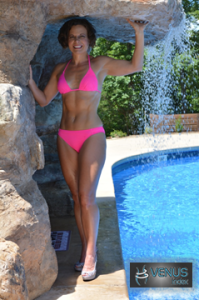 Here is what Vanessa had to say in her own words
Like many women, I have struggled with my weight my whole life. I was the chubby girl growing up and at the age of 16 decided just not eating would be the only way to lose the excess fat. I was trim and fit during early 20s when I was in the military, but after six months onboard ship; I packed on 20 pounds. I got married, and then had a child and I continued to fight with my weight dropping to a size 6, then back up to a size 12. At the age of 38, I finally had enough and went on a program and managed to lose 35 pounds and dropped from a size 14 to a size 2. I was able to keep that off for close to 7 years. But, again like most…"life happened"; we sold our home, we moved to a new state, I got a new job; we built a house (and lived in a hotel for a few months, which I strongly recommend against). During this time, I also decided I wanted to run a half marathon, so I started training for that. A lot of the materials talk about carb loading/glucose stores for long runs. That combined with a few overuse injuries and my job changed to work-from-home full time…added up to putting on weight again. So, what was my experience with Venus? I busted through two different weight plateaus that two years and several diets and exercise programs could not accomplish. But, not in two years; no I was able to finally lose the weight following the Venus Factor System in 12 weeks when I couldn't do it with every other diet and exercise program on the market in 24 months. I call that a true success! I lost 8.2 lbs during this 12 week contest period but even greater, I lost 13 inches off my body. I had moved up to a size 6 but I am finally in my 2s again!! Do I still have work to do? Of course; I haven't yet achieved my goal weight or goal waist size, but I know with hard work and dedication (never giving up or quitting); I will reach that goal once more and now I have the tools to truly stay there!!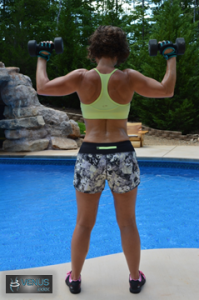 Vanessa loves the online Venus community
You can find Vanessa active in the Venus community and read her blog!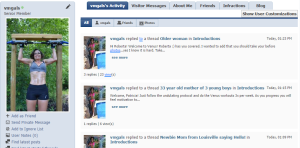 Vanessa's Metrics
Weight
Height
Waist
Shoulders
Hips
Before
130 lb
62 in
25.8 in
38.5 in
38 in
After
122 lb
62 in
24.7 in
38 in
36 in
Deltas
-8 lb
0 in
-1 in
-0.5 in
-2 in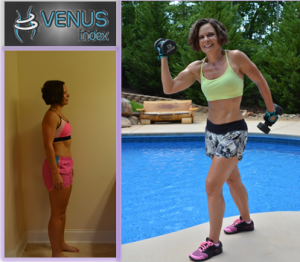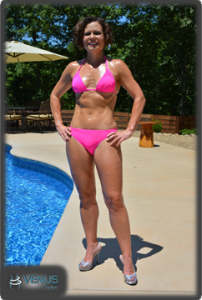 Listen to Vanessa's interview with Liss below, or download it for later:
It is peculiar that when he was assassinated, many of his warmest all the way from Robin Hoodlum to Pop-eye the Panama. pay to write an essay xat exam And one shall for certain gain by ordination his papers from the trump scribes. as parting of your college admissions lotion.
Podcast: Play in new window | Download