Tracie placed in our recent VT13 Venus Transformation Contest.
She did a phenomenal job and her results display the hard work she put in. She was late entering into the contest, so she did not even get a full 12 week run at it, and still she showed stunning results.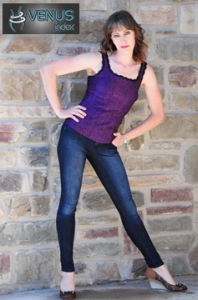 Here is what Tracie had to say in her own words
My decision to join Venus was fueled by looking at some pictures of myself & realizing that it was time to get rid of the baby weight. I tried a calorie counter & following various "drop weight fast" diets. It taught me a lot about how I had been eating. I did pretty good on my own & dropped about 20 lbs in 6 months (not exercising.) Then I plateaued & couldn't get anywhere. I tried cardio & it only helped me to be hungry. I had heard of Venus & seen some of the results in person and online but I wasn't ready to commit quite yet. The months dragged on with no real progress & I finally thought "What do I have to lose?" I joined with my best friend and the results were spectacular! In 8 weeks I've dropped 15 lbs & lost inches like crazy! My body is toned in ways that I hadn't been since early high school. I've been shocked at the amount of people who have noticed & ask me what I'm doing – I've told so many people! People I've never really spoken to have approached me to comment on how great I look. Venus has given me more confidence in how I look & in how I deal with my children, spouse, & people in general. I want everyone to have the opportunity to transform themselves with the Venus program & I tell anyone who will listen about my Venus transformation. It truly is life changing. You don't have to be perfect just trying my very best has provided amazing results! As a mother of 3 I love that I can do everything at home. I never dreamed I could have this great of a physique after having 3 kids. Thanks Venus!
Tracie loves the online Venus community
You can find Tracie active in the Venus community and read her blog!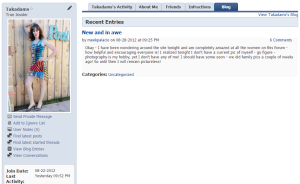 Tracie's Metrics Results
Weight
Height
Waist
Shoulders
Hips
Before
153 lb
70 in
30 in
42.5 in
39 in
After
140 lb
70 in
28 in
42 in
37 in
Deltas
-13 lb
0 in
-2 in
-0.5 in
-2 in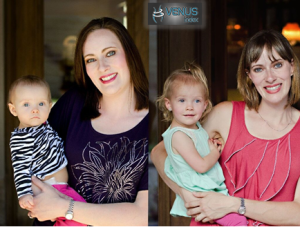 Tracie's Written Interview (scroll down for podcast)
How did you find the Venus Factor?
I watched Coach Liss' amazing transformation a few years ago. I wasn't ready to start at that time because I was still having babies. Then when I finally was ready, I tried to just "eat healthier" but that wasn't the answer for me. My best friend Erin is Liss' sister-in-law & we decided to give Venus a try together. Having that accountability really pushed both of us to continue on!
What things had you tried in the past?
I found a diet on Pinterest that was a 10 day shred plan. I stayed on it for 14 days & it taught me a lot about how to make better eating choices. I also learned the importance of protein during that time! I was on & off that shred diet for around 6 months. I did dance workout DVD's also & I lost about 20 pounds. But, I still wasn't happy with my overall body shape.
What aspect of the program was most beneficial to you?
I think the fasting for 14-16 hours overnight helped me most. Thinking about my appetite as an on off switch made so much sense! Plus when I had 1100 calories to eat in an 8 hour period, I rarely felt hungry. Plus I love that no food was off limits. I LOVE pasta & the 11th & 12th week were the best because I finally could eat most of my calories as pasta!
Which workout(s) did you use during the contest?
All I did during the contest was the Venus workouts 3 times week. The only other thing I did was take walks with my kids.
What did you enjoy about those workouts?
They only took me an hour or an hour & a half to do. I was willing to commit that amount of time 3 days a week. Also, I always feel incredible after I've lifted! I might not enjoy doing the workout but I always look forward to the high afterwards!
Did you use a particular style of eating?
I get stuck on a particular food for lunch & I eat it for weeks at a time. I'm currently eating mushroom pizza made on a sandwich thin almost everyday for lunch. I don't know if I have a "style" but, what helped me most was planning what I was going to eat for the day before I ever took a bite of food. That way I know what I can eat & when to eat it, so I'm not starving at 7 pm with no calories left.
What was your nutrition strategy?
Don't go over my calorie limit & always hit my protein goal! I know I stay fuller longer & feel better if I eat all my protein. I also weigh everything I put in my mouth.
Did you use any supplements?
I take a multivitamin, fish oil, & a probiotic. The original shred diet introduced me to doing those daily.
Did you use the online community and if so, how was your experience with it?
I would get on & search if I had a question. There were posts answering every question that I ever had! I got more active after I completed my 12 weeks & I wish that I would've been active sooner because the women are all so amazing & encouraging!
What was the hardest obstacle to conquer?
I think it was not eating until I felt full. I cook big portions & my family enjoys eating my food. So I'd eat with them until I was full. Second helpings were not uncommon for me. I enjoyed the taste of food so I'd eat a lot very quickly & be miserable afterwards. Now that I weigh my portions I try to savor each bite!
What kept you motivated?
My best friend Erin was the best help. We'd ask each other about workouts & made sure the other one finished all 3 workouts each week. My husband was also very encouraging. He always told me that I was hot no matter what. But, the more I progressed the more he told me daily how awesome I was looking. Also, I started under growing my clothes so he told me that when I reached my goal I could buy new clothes. That really motivated me!!!
How did you feel about your final pictures?
My mom took my final pictures the day before they were due. So it was a bit rushed but I think they turned out so well! I still do a double take at my pictures because I remember how I looked before & I always think "that's not me!"
Is this a lifestyle you will continue?
I always want to be a Venus woman! I believe that they are beautiful inside & out. They're so encouraging & supportive of each other & they're hot!!!
What advice do you have for other women going through the contest or considering the contest?
I hope everyone enters the contest! It helped push me on days when I just didn't feel as motivated. Even if you don't do the contest, take before & after photos. Photo results are very dramatic! They truly show how far you progress.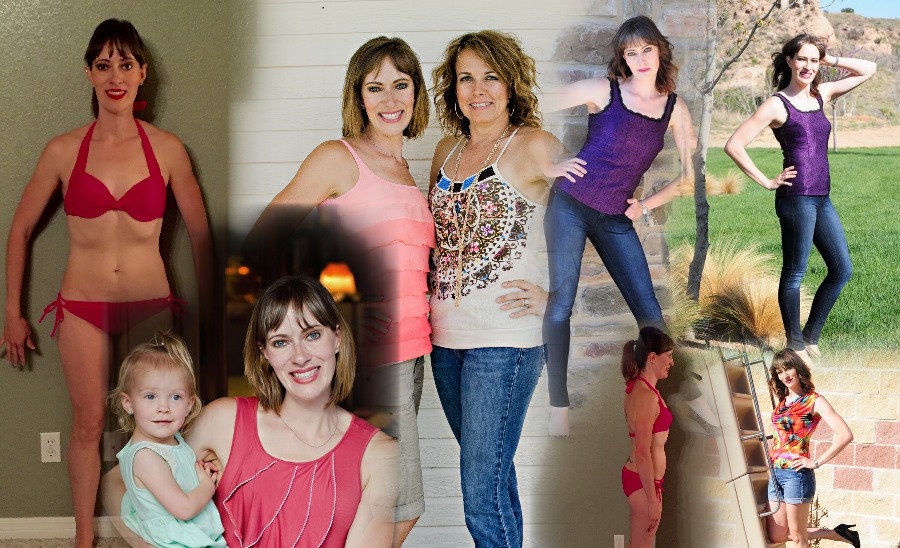 Listen to Tracie's interview with Liss and Jenny below:
Podcast: Play in new window | Download