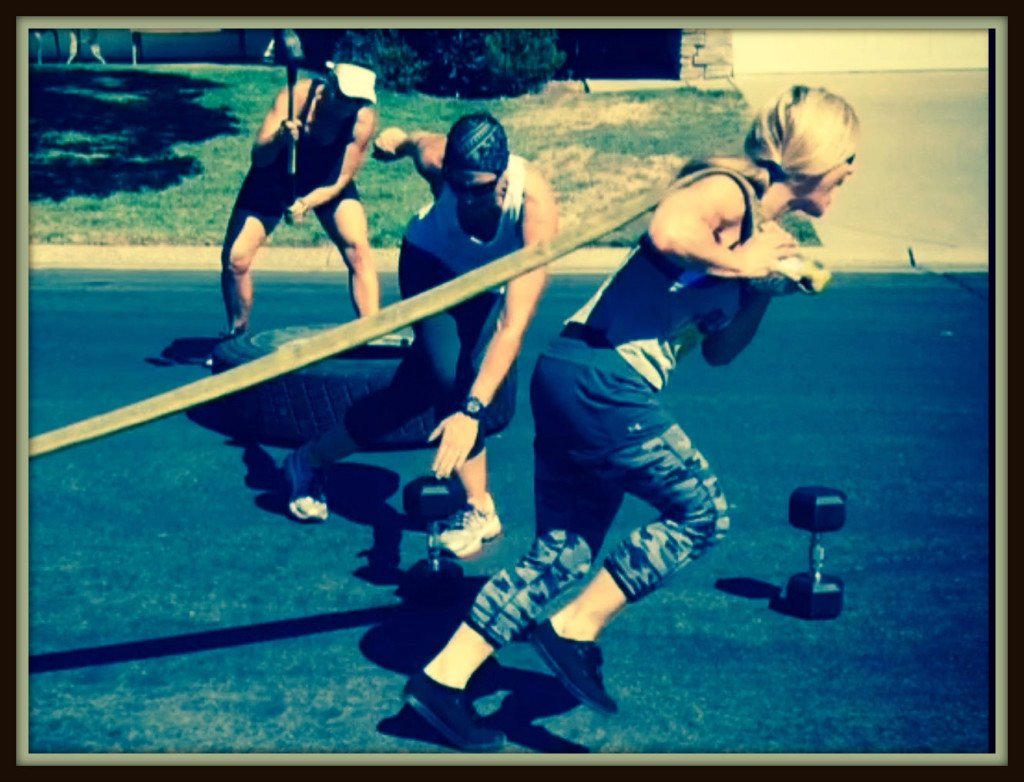 One of our latest contest winners, Helen, travelled from Africa to visit us in California.
Helen lives in Africa but is here visiting family.  Pam lives in California near me, so we all got together at Pam's house for a workout, good food, and some Venus chatting around the table.
We made a little video of the visit and wanted to share our struggles and victories with others.
We all had to change our habits
Each of us lost a lot of weight, Venus confirmed what we had been learning and took us to that upper bar we all searched for to be our own best.
Even though we are different heights and body types, we all struggle.
We all have stress.
We all wear different hats.
We all swim against the tide of too much food.
We all have to remind ourselves we need the awareness of food intake in order to stay healthy in modern society.
At first it feels sort of like too much work, but then you get in a groove.
Many habits feel like too much at first.
So give yourself TIME.
Riding a bike for the first time when we were young felt like it was too hard.
We fell and scraped our knees and got bruises.
But we got back up and pushed through.
Over time we got our balance and now we can just hop on and do it.  Even when it's been years since we've been on a bike.  The muscle memory comes right back.
Well it's the same thing with eating habits.
We all have to learn new ways to deal with stress.  It does not have to be about food.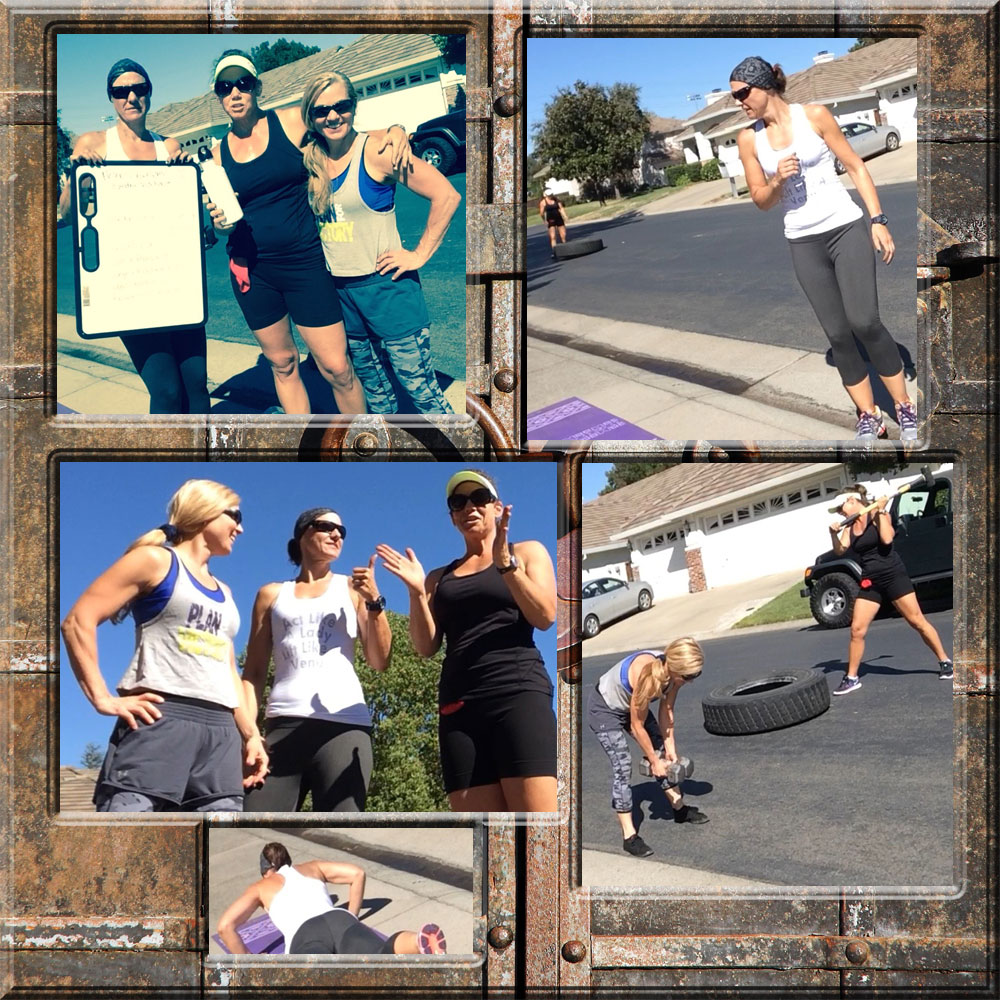 Oh we had such a blast working out together!
What if you don't like to workout?
Working out is a great way to relieve stress.  Even those who never enjoyed workouts all their lives eventually find a way to see the value.
Changing your health with a workout, especially resistance training, is very empowering.  You end up moving with agility and a bounce in your step in all aspects of your life.
The combination of learning to ditch the excess unhealthy fat and building a powerhouse body for all you do in your life is an amazing way to build success in all areas of your life.
It changes your life in ways you would never have dreamed of.
The workouts themselves produce endorphin's in your body and make you FEEL GOOD.
Luckily Pam's neighbors didn't mind us playing our music and flipping tires and running screaming with fire hoses;  They got a good chuckle out of it.
What about the food?
We all swim against the tide of too much food.  We just lost our awareness that it is too much intake that makes us store unhealthy fat.
Most of us can eat more than we need.  We are designed to eat when food is available.
Well, it's always available.
So we simply have to learn to say no sometimes.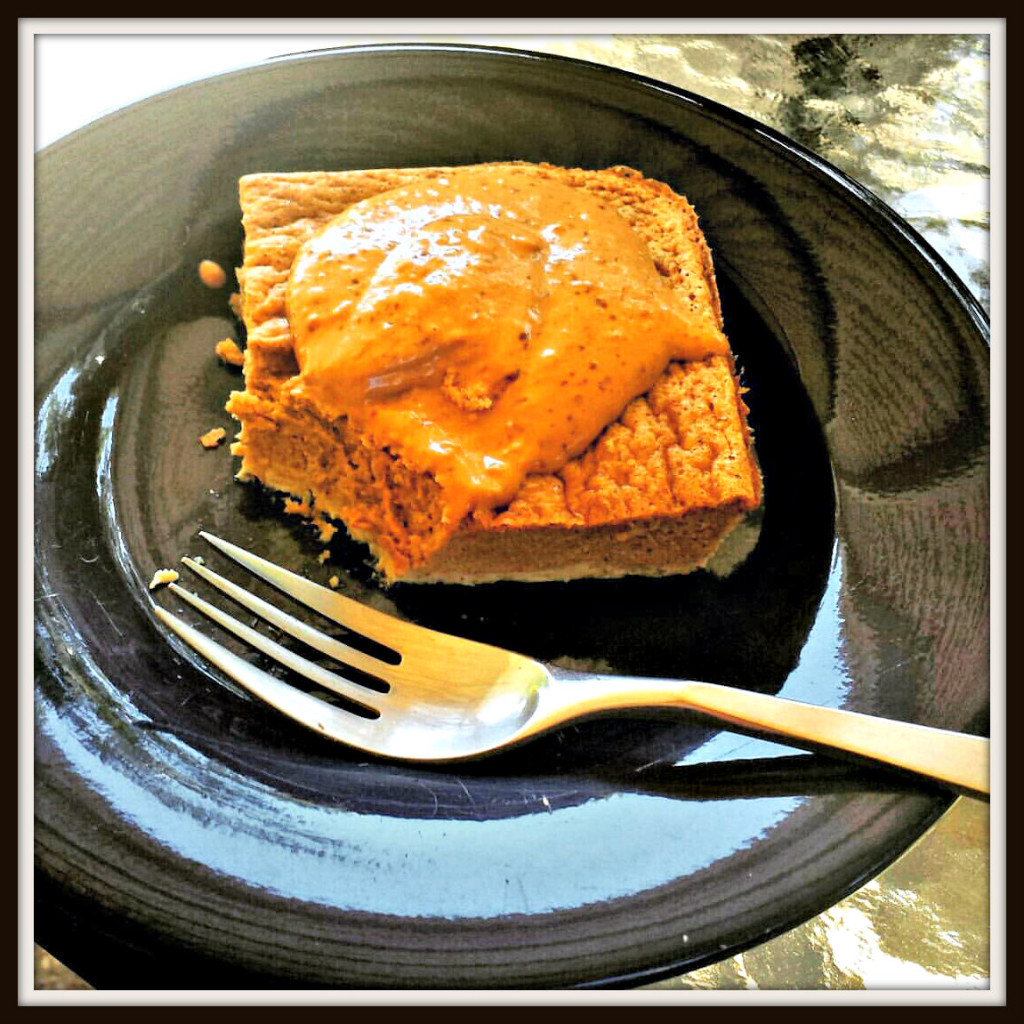 Sometimes having new recipes helps.  It helps to have lower calorie foods with high protein for balancing out the high calorie higher fat/carb days.
It is all about balance.
Pam made Helen and I the protein custard recipe I came up with last year.  She added a peanut butter frosting.  Everything is better with frosting!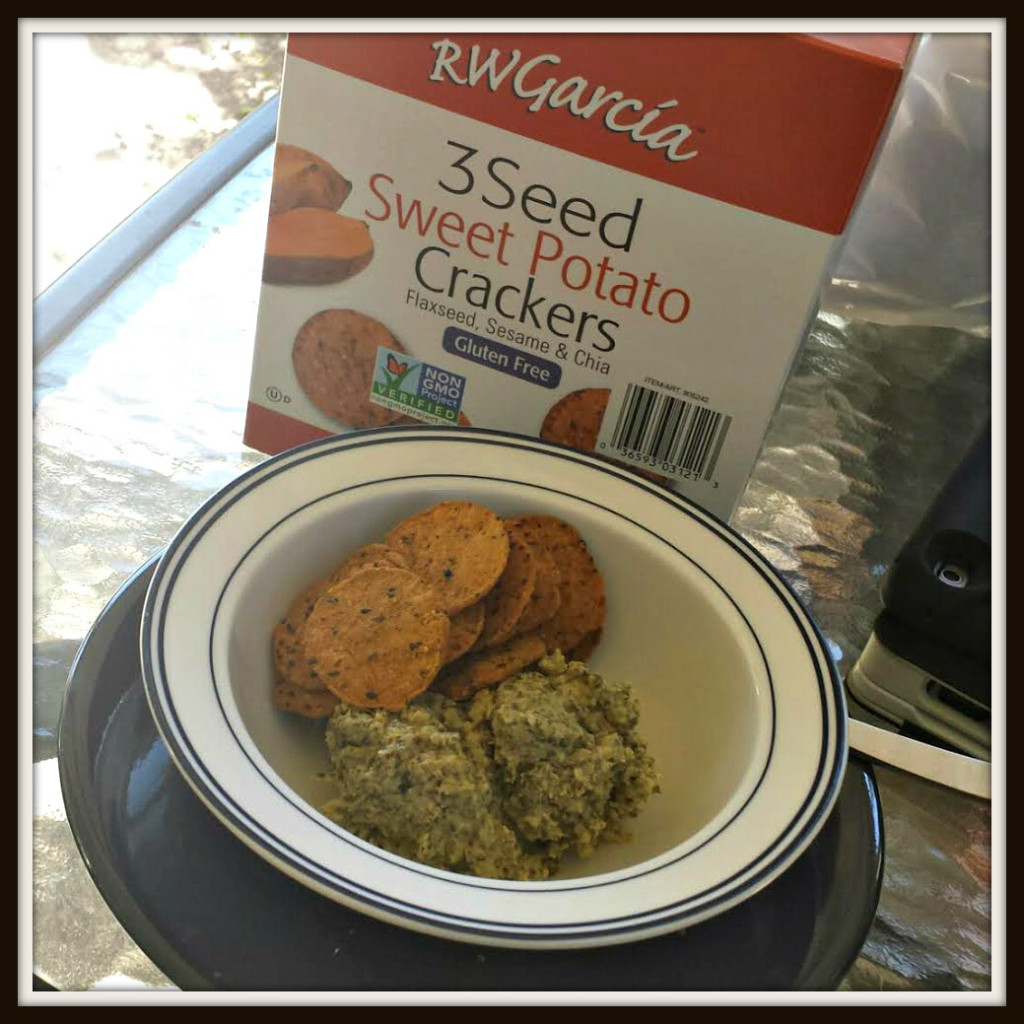 Pam also made a spinach dip.  She sauteed raw spinach with coconut oil and added goat cheese and blended artichoke hearts.
We ate the dip with gluten free crackers because both Pam and Helen have Celiac disease.
I counted out 16 chips because even gluten free carbs can add up really fast.
We all learn that too much HEALTHY food is still too much food and can make you store extra fat.
Most of us will want MORE food.
We have to remind ourselves that we can have more next time!
We put together a fun homegrown video showing our workout and chatting about our struggles at the table.
We hope you enjoy it.
We realize not all everyone has time to watch a 12 minute video of us goofing off, so we also created an audio podcast of us sharing our struggles and giggling around the table.
Have a beautiful Friday and a great weekend!
It is full of opportunity to for healthy choices and changing habits!
Never Settle
Never Give Up
Live Your Dream
-Coach Roberta
Podcast: Play in new window | Download