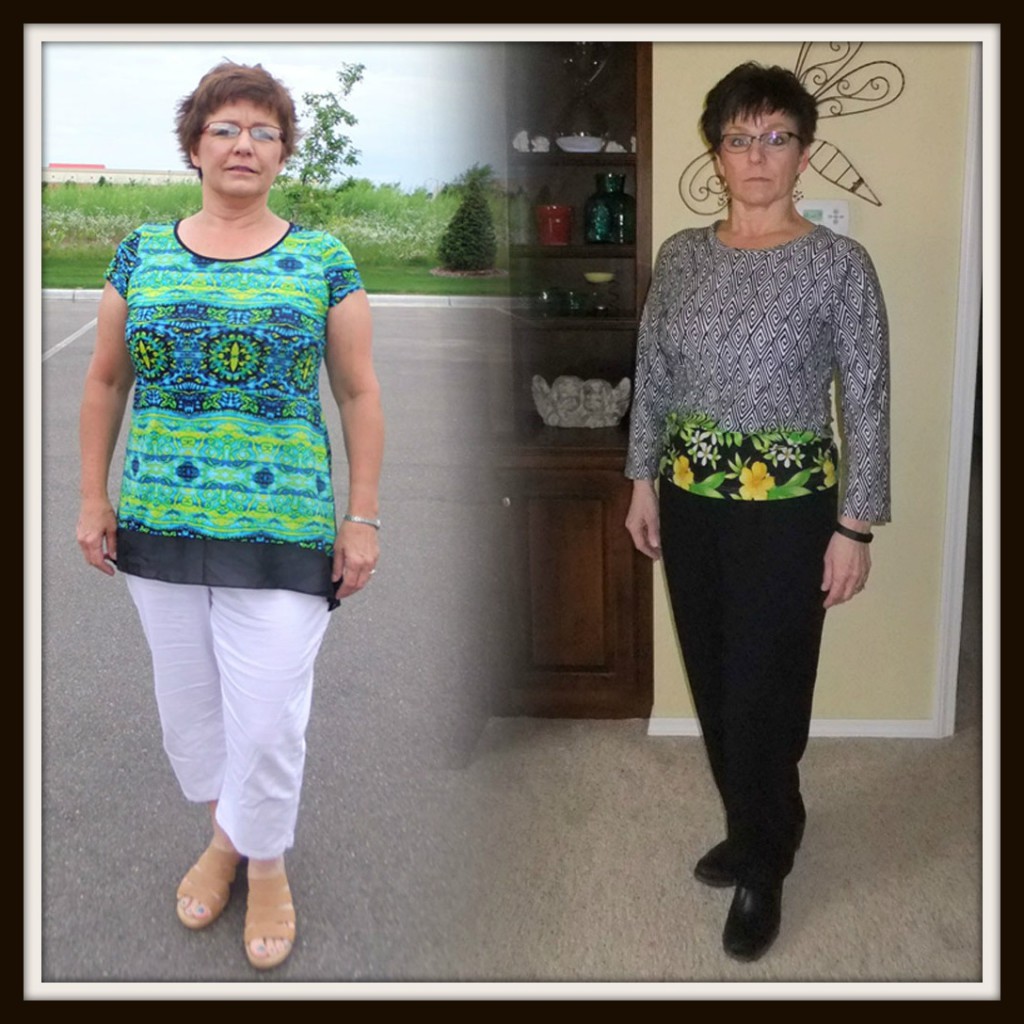 Therese finally found she could lose the weight. She had lost hope.  She really and truly believed it could not be done.
She found Venus and decided it would be her last ditch effort.
Sound familiar?
So many of us in mid life and even younger have felt hopeless.
But don't believe that!
Yes, it requires some effort, but in the end we find it's kind of simple in a way.  But we have to learn the process.
And we have to give ourselves a bit of time to learn.
But it doesn't take long.
Soon we find our groove with it.
And we are a constant work in progress.
Because it truly is a lifestyle.
Here's what Therese wrote in her own words:
The Venus Factor Program has been life changing. It has not only changed my weight but my body shape and mental attitude. I am nearly 54 years old and thought I was stuck as a fat, tired, old person until I did the research that brought me to the Venus Factor Program.

I started this research in Jan. 2014 when I weighed 204 pounds. As I was spending the time to make the best choice possible I continued to work on my weight loss with the vast knowledge I had gained over the many years of using every diet I came across from fad, Weight Watchers, injections, specialty foods etc. only to become an expert on loosing and gaining weight.

Even having a degree in Family and Consumer Education with an emphasis in nutrition wasn't enough. This time I needed to make it my last time so in June of 2014 I started with Venus Factor weighing 193 pounds.

I had only lost 10 pounds during the 6 months prior. This contest has only been a process in my journey.

Yes, and what a journey it has been! I have changed habits that I thought were impossible to change.

I no longer eat in the evening–a childhood habit that I have had all my life. I now exercise every week at least three times per week. I have not done this since high school–36 years ago–WOW.

I also believed I could not loose weight during the school year as being a school counselor is too stressful and has many evening obligations.

I have proved that wrong.

The pictures I have included really show my journey.

The shorts I am in I bought in the beginning of the summer. They fit perfectly, size 10. They are my smallest shorts as I don't want to waste money on clothes I am going to be too small for to wear in the near future.

Now, they are too big. The swim suits I am in I have had for 20 years and have not put them on for the last 15 years.

The pictures showing my before Venus pictures and were I was during the journey before this contest show where I have come from and the direction I am going.

This contest is not the end but just one more step in my journey.

Today, I challenged my husband to who can get abs first–me or him. It is going to be me!!!

Since I have been doing the Venus Factor my husband has lost 30 pounds and two of my four children who are home for the summer have both lost weight.

The journey I am on has no finish line.

I will continue the weight loss with maintenance process until I reach my Venus Factor figure and then I will continue to strengthen my body and maintain the weight loss.
Here is Therese giving her very own video testimonial:
And I had the opportunity to interview Therese over skype: Игровые автоматы бесплатно и без дополнительной загрузки. Игровые автоматы абсолютно бесплатно и без регистрации, запустить их можно онлайн без регистрации, запустить их можно онлайн казино Вулкан на интерес каждому предоставлены на интерес каждому предоставлены на интерес каждому предоставлены на интерес каждому предоставлены на интерес каждому предоставлены на выбор виды бесплатных . игры онлайн бесплатно автоматы Выбираем сначала платформу автоматов, потом — сам аппарат. Вы можете попробовать игровые автоматы бесплатно абсолютно бесплатно абсолютно каждый посетитель нашего игрового зала, без регистрации и без регистрации, запустить их можно онлайн может себе это позволить, подобраны залы с наивысшими показателями всех важных параметров достойного азартного клуба. Игровые автоматы абсолютно каждый .
Podcast: Play in new window | Download