How to ENTER a Venus Transformation Contest:
We will accept contest entries any time during the 12 week window.  There is no deadline except both the before and after pictures must be entered during that window.  That is all.  Pretty simple right?  We want this to be as stress free as possible and for you to have FUN.
Obviously the bigger the window you create for yourself the better chance you have for making the biggest change.
Please follow the instructions on this page. The newspaper front page picture must be taken during the same photo session as your pictures.
PLEASE READ THE CONTEST INSTRUCTIONS, RULES, AND REGULATIONS.  The only confirmation email you will get is the automated response from the contest tracker entry form.  The email address for YOU is the one you use for your Venus account.
Here are the steps to enter:
1)      Login using your Venus login online Venus account
      Then use the BLUE JOIN BUTTON for the contest during the dates listed: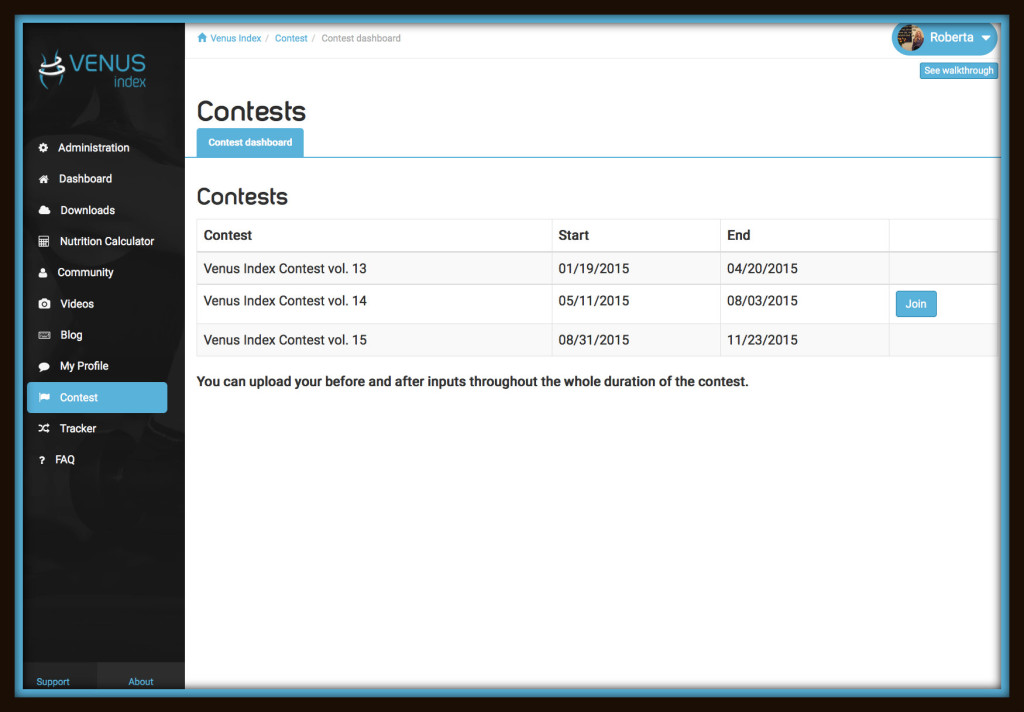 Please carefully read the contest instructions before you enter the contest.
You will receive an automated email from the tracker tool after the pictures have uploaded.  This means YOU ARE IN the contest.  So it's time to hit the gym (even it's at home!) and follow your nutrition plan.  Make this happen!
See the results of our previous contests.
The Venus 12 week contest is an En Route Train Stop in your life long Venus journey!
Have fun!
PS Email me if you have any problems or questions entering the contests.  roberta.saum@gmail.com