The Venus Transformation Contest VT12 starts on September 1, 2014 and ends November 24, 2014
We will accept contest entries starting on September 1, 2014. The deadline for entering your before pictures will be Midnight Eastern Time on September 8, 2014.
The pictures must be taken between between September 1st and September 8th, 2014. The newspaper front page picture must be taken during the same photo session.  For more instructions on picture requirements please see the Contest Instructions.
Note: The contest dashboard does not open until September 1, 2014
(it will not work before then!)



We now have Venus Premier Coaching available for those who want it.
Here are the steps to enter VT12:
1)      Login to your online Venus account
2)      Click on the "Tracker" menu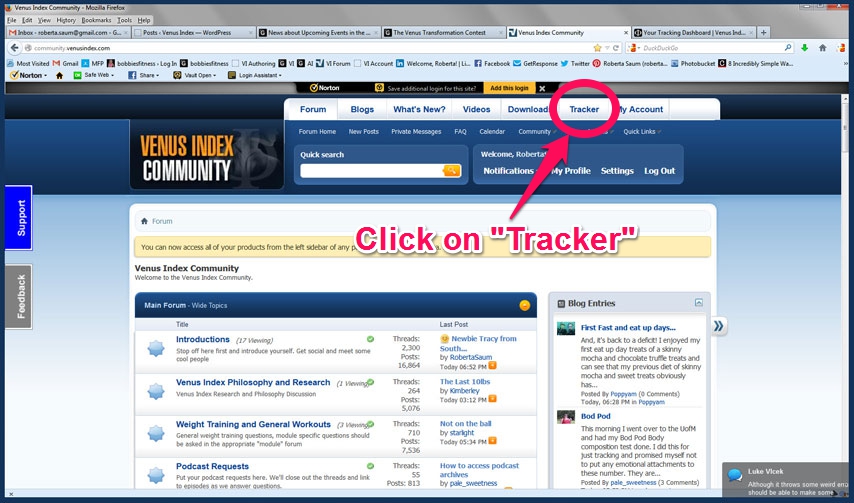 3)      Click on the "Contest Dashboard" button
4)      Click on the green "Join Contest" button
5)      Drag and Drop your contest pictures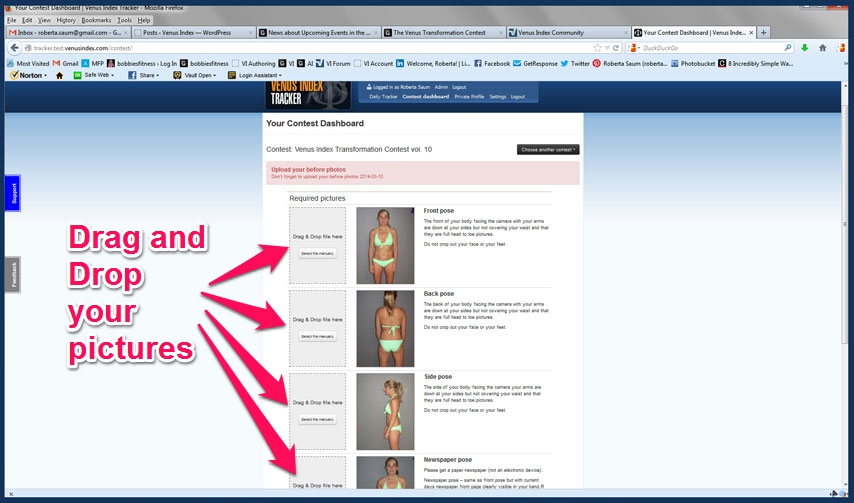 6)      Scroll down and enter your measurements with the drop down arrows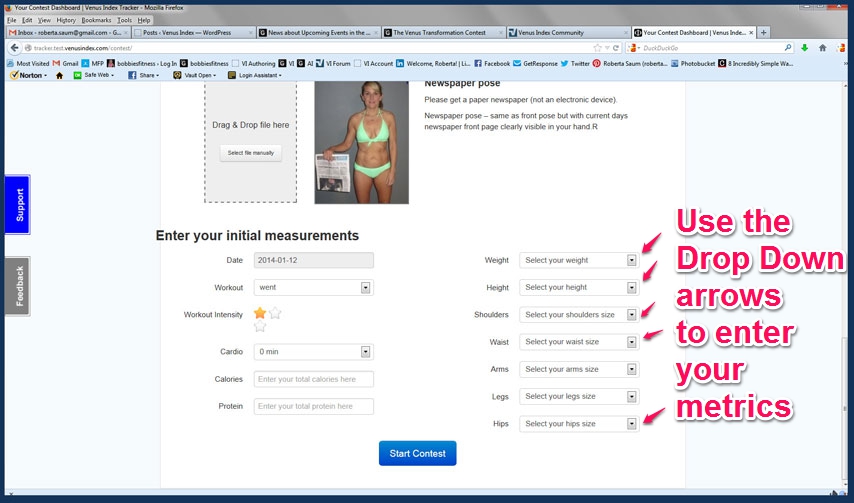 7)      Click on the blue "Start Contest" button
8)      You are successfully entered when you see the green letters that say "Before photos uploaded"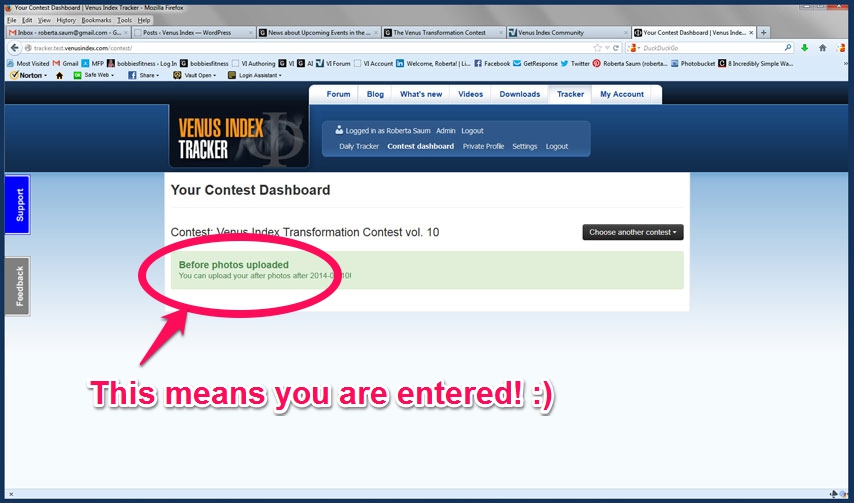 Please carefully read the contest instructions before you enter the contest.
If you receive an email after the pictures have uploaded YOU ARE IN the contest.  So it's time to hit the gym (even it's at home!) and follow your nutrition plan.  Make this happen!
See the results of our previous contests.
The Venus 12 week contest is an En Route Train Stop in your life long Venus journey!
Have fun!
– Coach Roberta

PS Email me if you have any problems or questions entering the contests.  roberta.saum@gmail.com
OR you can message me in the online community forum.
We now have Venus Premier Coaching available for those who want it.