Laura placed in our recent VT14 Venus Transformation Contest.
She did a phenomenal job and her results display the hard work she put in. In 12 short weeks, she transformed losing 10 pounds of fat and 1.5″ from her waist!
Here is what Laura had to say in her own words
I'm a wife and a full time home mother of two little ones. I started to join the Venus work out class not to long ago because I was trying to find the work out class that I like in all the aspects. In a short time started to love it! Later our Venus instructor told me about to join the challenge and I thought it was not for me and I said to many excuses to myself but I decided to join. I made it trough and I gain so much more than I though. I might not did my full goals but I gain more confidence in my self and more self-steem. I'm so glad that I did it and I definitely will go for more.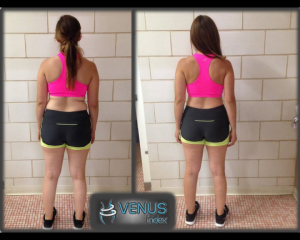 Laura made a transformation in 12 short weeks, but she did almost not take the final pics to submit. She did not think she had changed that much! Listen to her podcast at the bottom for more details and her exciting news!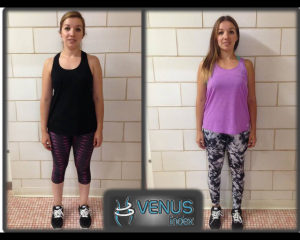 Laura's Metrics
Weight
Height
Waist
Shoulders
Hips
Before
149 lb
65 in
30 in
40.5 in
40 in
After
139 lb
65 in
28.5 in
40 in
40 in
Change
-10 lb
0 in
-1.5 in
-0.5 in
0 in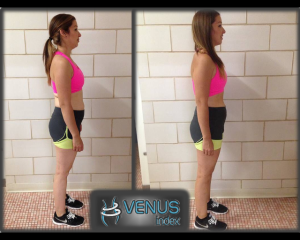 Listen to Laura's podcast interview with Coach Liss below or download to listen later.
Podcast: Play in new window | Download