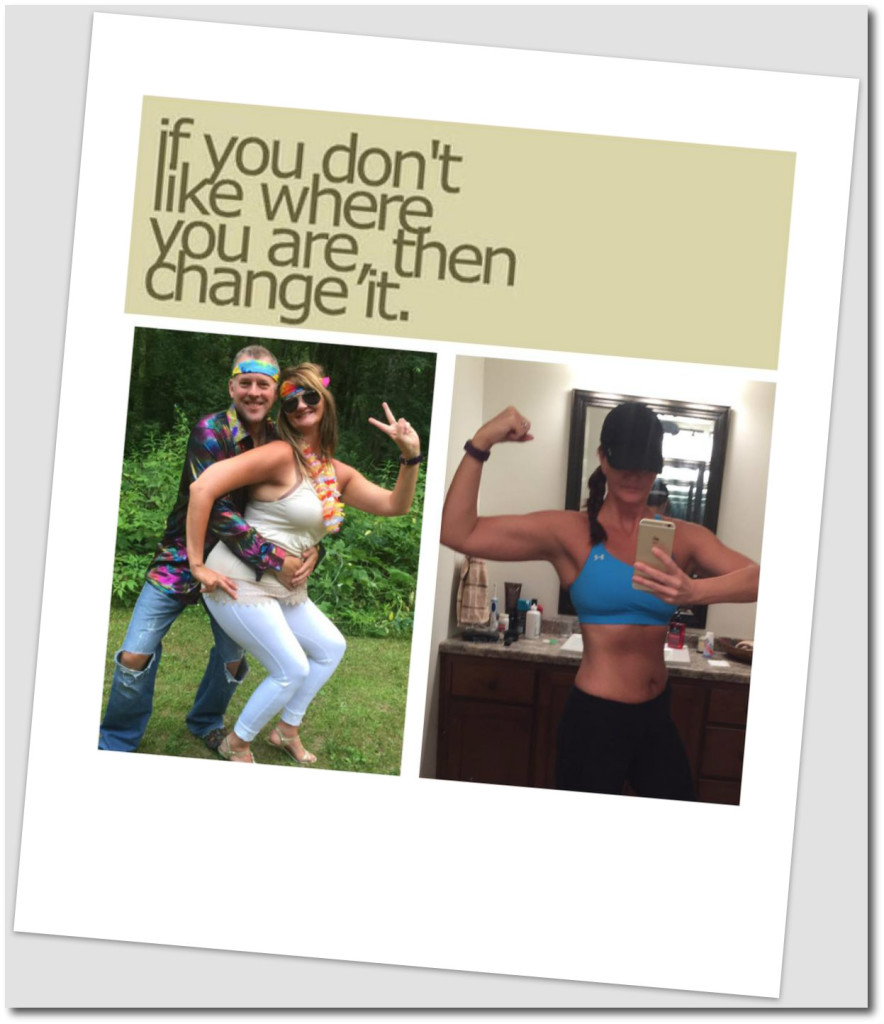 Danell placed 1st in our last Venus Index Transformation Contest.
She decided she didn't like where she was at, so she changed it!  Here is what else she had to say in her own words:
My experience with the Venus Factor System: Venus is definitely unlike ANY other weight loss system I have tried. I found this to be life changing. I never imagined I could lose weight and change my body shape so effectively.

In fact, after roller coaster dieting for the past 20 years, I was about to just accept my out of shape, over weight frame. So Venus was my "last ditch effort".

I have learned that I CAN change my lifestyle and body shape without giving up anything that I love. I still eat the foods I love but now I know how to incorporate ALL the foods into my life without it having to show negatively on my body.

I LOVE working out now. Venus is simply a recipe to follow and if followed WILL result in the shape that most women think they can never have.

But anyone who puts in the work, and follows the recipe will get results. I will be a forever Venus. A Venus for life.

This system works for so many reasons: There are real women here all helping each other in the online community.

All the coaches have gone through the program and faced all the same challenges as the ladies who are on their Venus journeys. They are a wealth of knowledge and support.

The women here are uplifting and strong and so helpful. Everyone loves to see everyone else succeed. It's a sisterhood here and it's beautiful.

The workouts are simple but challenging and really fun. Especially when you start to see the changes in body definition.

Exciting!

Nothing is restricted as far as food goes. Venus teaches you how to incorporate everything you love into your diet. It's because of this that really makes a person able to stick to the weight loss part without feeling deprived.

This is so important because now it turns into a lifestyle. A person can really do this for life. It is sustainable. There are so many tools to use. Like Eat Stop Eat. Maintenance Days. Slim in 7. Final Phase. Access to Coaching. Everything you need is here to help you succeed.

So I started Venus in March 2014. I went through the first 12 weeks. I had lost 12 pounds in those 12 weeks. Then I entered the Sept 2014 contest.

I lost my focus and did not finish. I stopped all my workouts and logging my foods. I gained 19lbs in 7 months!

Since I knew Venus was something that truly worked for me, I decided to get my head on straight and go back. I restarted Venus April 20 2015. I followed the 12 week program and every workout.

I found Roberta online and Jonda Lowe. Jonda was in the current contest at the time and I watched her succeed. I new I could do it too. I took all the advice I could get from those ladies and applied them to myself.

There would be NO EXCUSES, only work. In those 12 weeks my weight moved very slow.

It was hard.

I lost 9 pounds but Roberta kept telling me to trust the process and enjoy the journey. Her daily posts kept me on track and motivated.

When I saw Jonda's final pics, I was blown away. That put such a fire under me! I wanted that too! I can do it too!

I lost an additional 7lbs before the next contest start date. So I entered VT15. I took Ro and Jonda's advice and worked out 5 or 6 days a week. I cleared my work schedule so that I would not miss a workout.

I had to get very creative sometimes in hotel rooms with no fitness room. I ate at least 100 grams of protein a day. I counted and measured everything. I fasted daily.

I booked my photo shoot with a professional photographer as soon as I entered the contest. I was INVESTED!

There was no going back, no excuses, just work. And I was enjoying my workouts so much. I was loving the food I was eating. I was able to eat at restaurants and still be on plan.

It was becoming a lifestyle I knew I could live with forever. My husband was so supportive with everything!

By the time I got to my photo shoot, I dropped an additional 15.2 pounds!

That's a total of 30lbs since restarting Venus in April.

At 156lbs I am at the high end of my Venus weight range (130-158).

I am 3″ away from my ideal waist (26.64) at 29″. And at 42.75, I am under my ideal shoulder (43.11).

-Danell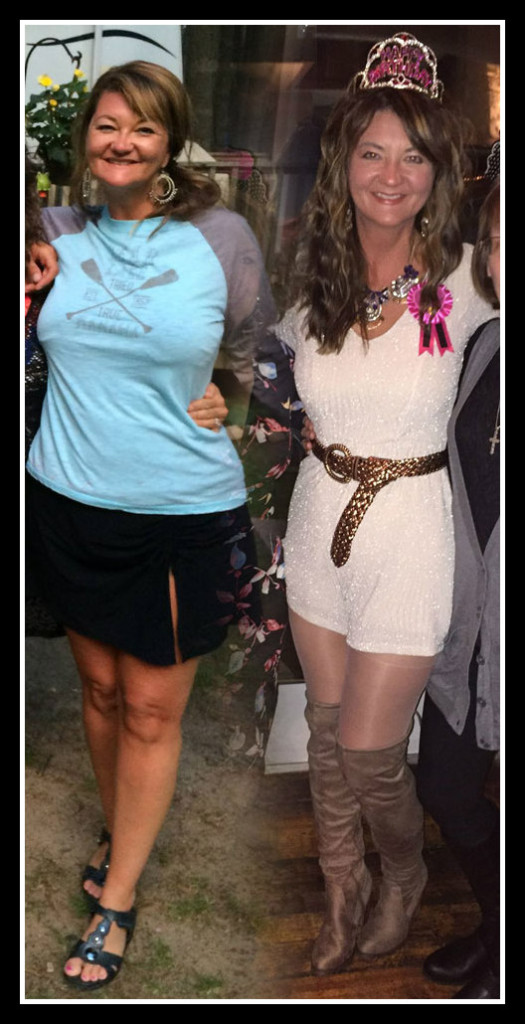 Danell did an amazing job!  We had a blast talking about her story over the phone.   You can hear the excitement in her voice in the audio interview below.
The 2016 Venus Transformation Contest Schedule:
VT16:   Start January 11 – End April 11

VT17:   Start May 2 – End August 1

VT18:   Start August 22 – End November 21
Venus Contest Rules and Regulations
Listen to Danell's story now in the link below, or download it for later:
Podcast: Play in new window | Download