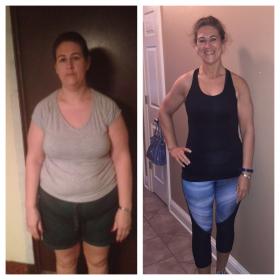 Lisa wanted to give up.  She didn't think it could ever be achieved.
She was doing the Venus process and seemed so slow that she didn't see it happening until she took a picture one day.
Here's what she said one day inside the forum:
The busyness of life crept in, didn't feel I had much of anything blog worthy to share.
So my hubby has been working out with me for the past almost 5 months.

He keeps saying wow you look so great I can really see a difference.

It isn't that I didn't believe him but all I see when I look in the mirror is the cellulite and loose skin, and the list goes on.

So last night I tried on a dress I wore 2 yrs ago and it felt and looked like a tent on me.

Earlier yesterday I ran across my old measurements on here, and was completely shocked at how many inches I had lost. I hadn't realized!
So this morning after hitting the gym I had my daughter take my pic and I found an old before pic and was blown away.

I actually love my after.

I can look at the pic for probably the fist time in my life and say I actually like my picture. If you haven't taken a before pic make sure you do it ASAP, even if you have already started.

You don't have to post just save it.

No matter how many times you fall don't give up.

If you have been derailed don't be embarrassed nobody is perfect just get up and start over.

-Lisa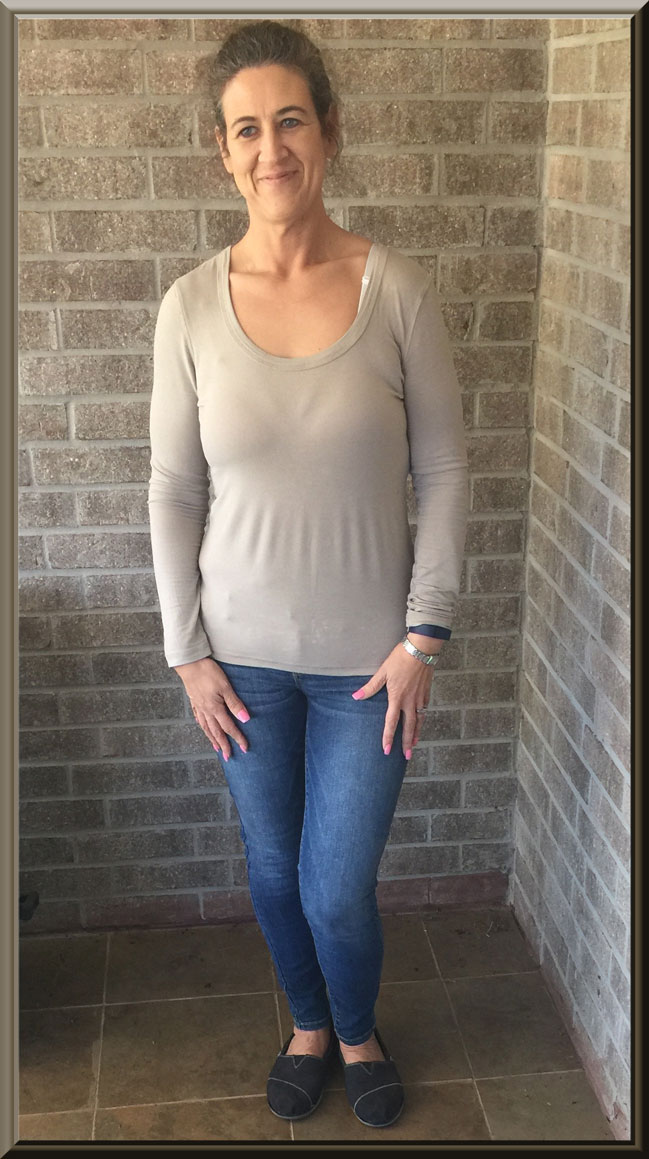 Lisa has a pretty fun story to tell and all the food in Mississippi!! Wow, and she did it anyway!
You can find Lisa active as an Ambassador inside the exclusive Venus Forum.
Listen to her podcast now or save it for later.
Podcast: Play in new window | Download