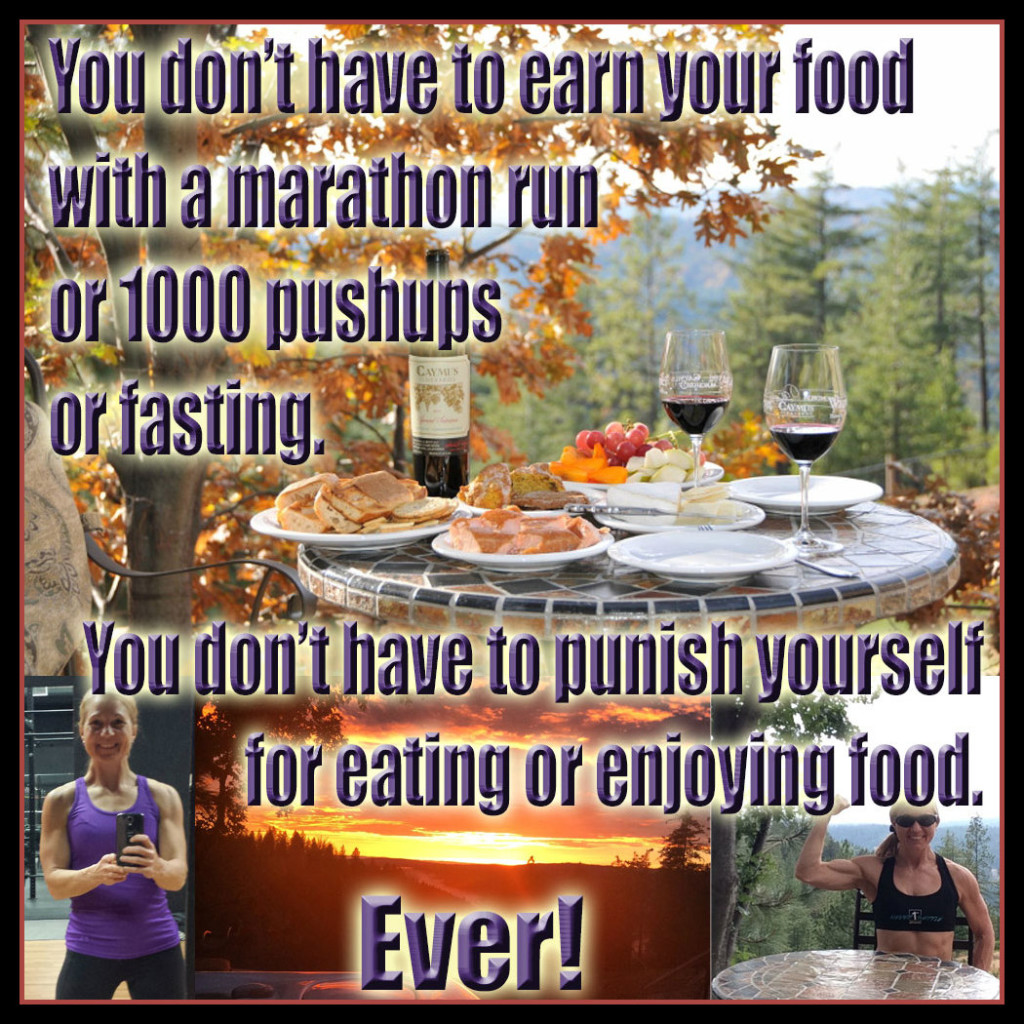 Happy Thanksgiving to my USA Venus girlfriends!
I'm busy working on the Venus contest, but I had to take a quick break to write some words of encouragement for those I'm helping.
These are all my own pictures in the collage.
'Cuz I'm the real deal.
In the purple shirt last night during a break in our workout with my Venus friend Kerry.
And the scenes at my home.
I don't have to prep for photo shoots or events because I live the lifestyle and have been proving it for over 5 years now.
I'm not going to hide or be ashamed of my lifestyle, because it works for me.
Tomorrow you will enjoy a post from Anea, who is one of our talented Venus Ambassadors in the Immersion Online Community.  She has a long way to go in her Venus goals, but she is successful and well on her way.  She KNOWS with the Venus lifestyle she will get there too.  She knows it works for her too!
I'm quite excited about the way the Immersion community support is going.  It's amazing.  It is all about women empowering other women.  They have even created phone app texting accountability groups and blogging in there.
If you haven't yet experienced the Venus Immersion community support, well, you just do not know what you are missing!
Tips for the Venus Lifestyle
Never ever reward or punish yourself for food.
This is a mentality shift we make to succeed in fitness.
You never earn food rewards.
You are never punished for eating.
There are no good foods and bad foods.
You might be allergic or have bad reactions for some foods.
We need food to survive.
We are meant to enjoy food.
We are meant to celebrate.
And yes, humans are designed to fast for periods of time when it's appropriate. Humans have been doing this since the beginning, both for spiritual purposes and out of necessity when they were hunter gatherers.
It's only modern society who has created these strange fitness myths and have at the same time had to battle an over abundance of food and lack of physical activity.
So ENJOY Thanksgiving!
And ENJOY a workout if you want to!
You are never DOOMED by one meal, one day, one week. Just decide to get back on track when you are done feasting.
AND, if you stay on that track as can happen to many of us, DECIDE TO SAVE THE DAY at any moment you choose.
This is how we do it!!
BOOM!
Never give up
Never settle
Live your dream
Enjoy the holidays in true Venus Style!
-Coach Roberta