Wendy placed in our recent VT12 contest
She had an amazing transformation in only 12 short weeks.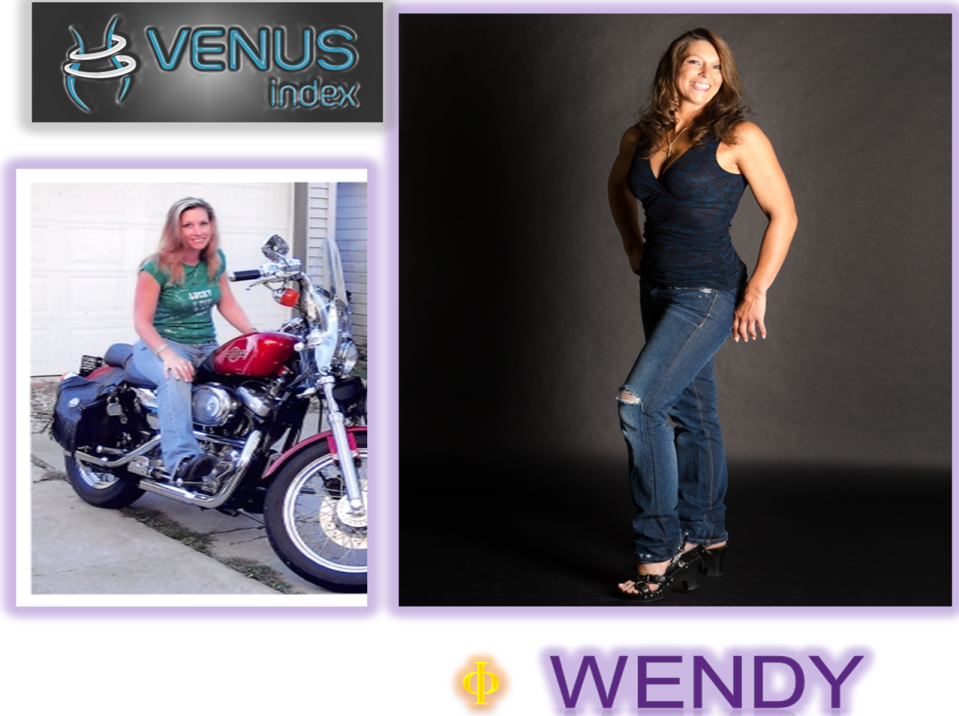 Here is what Wendy had to say about her experience with the Venus Factor program in her own words:
How did you find the Venus Factor?

Through a Facebook Link

.
What things had you tried in the past?

Many years ago at my heaviest (close to 200# after the birth of my second child in 1989) I had joined Weight Watchers and was able to get down to about 160#.

Throughout the years since then my weight has fluctuated between 135-160, once I was able to get back down to 125 taking Metabolift by Twin Lab but I was sick to my stomach and had headaches all the time so I stopped taking it and in less than a year my weight was back up to 140.

Even though I have always been active in a variety of ways including reaching a 1st degree black belt status in Tae Kwon Do I would never really consider myself actually fit, in fact my lower body tends to follow the genetics of my mothers side. She had alot of problems with her health including poor circulations and RLS which she always said her legs felt like they were filled with concrete, when I workout or use the stairs I can completely relate to that feeling.

I have tried many 'fad' diets/pills including the recent fad of Garcinia Cambogia, and Forskolin, but the thermogenics were always my go-to because they seemed to work, but because they made me sick I would stop taking them.

I have walked and done some running through the years but this activity aggravates an old knee injury and gets really painful when the weather is cold.

About 4 years ago I started doing yoga and some of the Beach Body video workouts like 10 Minute Trainer, P90, Insanity and the Les MIlls Combat Workout. Then in the spring of 2013 they offered a Cross Fit Boot Camp workout where I work so I was involved in that for 6 weeks. Through all of these programs I never lost more than 5 pounds and never saw a physical change except in my upper body.

Once the 6 week Boot Camp was over I continued to do cross fit type workouts either with a small group at work or on my own until I re-injured my lower back in October 2013 putting my workouts on hold for about 3 months (I tore the outer layer of the disc just above my tailbone so it wasn't a full rupture but the Dr wanted me to hold off on everything but walking until it was healed so it didn't tear through).

In March I came across the Venus Factor and decided to give it a try, I was into the 2nd week of the workouts when I tweaked my back again.

At this same time my dad's health was failing and I devoted all my time outside of work to him. After he passed away at the end of July I decided it was time for me to give it another try.
What aspect of the program was most beneficial to you?

The workouts. They are designed to work for a women's body, and they do!

Also the online community support.
Which workout(s) did you use during the contest?  What did you enjoy about those workouts?

The Venus Factor 12 Week Fat Burning & Muscle Toning Workout.

It was a full body workout that was a nice variety that I was able to do on my lunch hour.
Did you use a particular style of eating?  What was your nutrition strategy?

Some ESE days mixed with deficit days during the week, maintenance on the weekend.

I find I loose weight easier if I stop eating in early afternoon with nothing until the next morning. Although this is really hard & takes A LOT of willpower, this is what seems to work for me.

Sometime I'd bank calories for a special event.

I also looked at the calorie intake by the week, not the day.

I tried to get my protein up to 80 grams per day. Although I did hit it a few times I do get closer to that goal as more often now than when I first started.

Did you use any supplements?
AM: Protein Shake (NeoCell Collagen Sport)

During workout: BCAA+ (USP Labs Modern)

Post workout: Protein Shake (NeoCell Collagen Sport)

Vitamins;

D3 2000IU

Methyl B12 5000mcg

Glucosamine 1500mg/Chondroitin 1200mg

Did you use the online community and if so, how was your experience with it?
Yes, it takes a bit to learn to navigate but it's worth it. Everyone is so positive and supportive, sharing tips and suggestions, and what has worked for them. It's never like a catty competition against each other we are all out to do the best we can and help others be successful as well.

What was the hardest obstacle to conquer?

Food!  I still have a lot to learn.
What kept you motivated?

At first it was the contest, knowing that I had a deadline. Also the online community.

Then towards the final few weeks I started seeing a real physical change, the reshaping had started to show, it was subtle, but when I took my weekly tracking picture and put them next to my before pictures the change was amazing! I finally found something that was really working!

How did you feel about your final pictures?

One word; AMAZED! I still can't believe it is me! I have always had low confidence and a distorted body image, but I am actually starting to see the change in the mirror, I just have to convince myself that it is real!
Is this a lifestyle you will continue?

Definitely!
What advice do you have for other women going through the contest or considering the contest?

Just do it! The program really does work, you just have to give it a chance. It doesn't happen overnight, and you do have to put in the time and effort, but you will get out what you put in.

This is a program that is designed for a woman's body, unlike anything out there is truly is a "shaping" system. With all the workouts I had been doing this is the first one that has actually reshaped my lower body, in just a short 12 week span the change is amazing!

I believe in the Venus Factor system so much that I have become a true insider and became an immersion member, on to the next phase!
Wendy loves the online Venus community
You can find Wendy active in the Venus community and read her blog!
Wendy's Metrics Results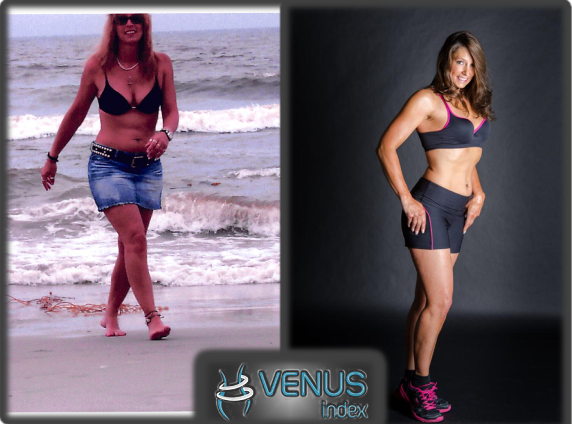 You can listen to Wendy's story here:
Podcast: Play in new window | Download